As a person who has collected several giftbags and her fair share of shopping bags, I never really wonder about the bags – just what's in them but recently after reacquainting myself with a particularly cute bag, it's background peaked my curiosity. I thought nothing of it until I received an invitation to attend the
NYC RTR Bag & Co.
Open House.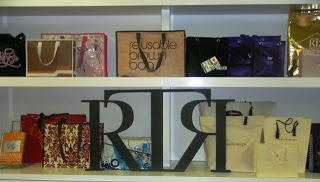 RTR specializes in custom bags, boxes, gift wrap and conceptual packaging. Beautiful bags like everyone's favorite Desigual bag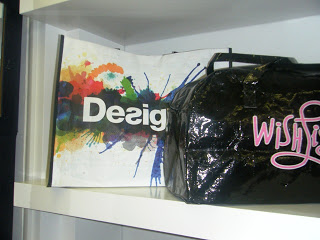 Diesel and Roberto Cavalli's shopping bags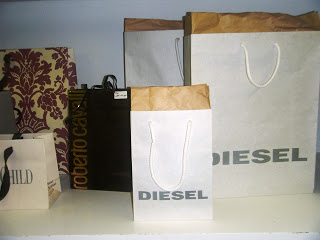 the very cute reusable Bloomingdales Tote (Lord & Taylor also used RTR to do their reusable shopping bag as well)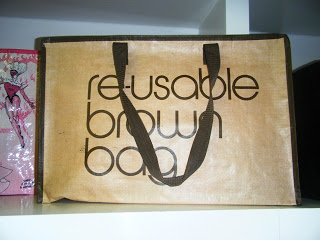 I got a chance to talk to President, Ron Raznick. A very funny, sweet and young at heart man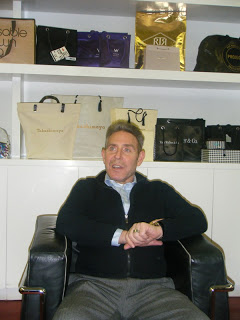 He walked me through some of his work and materials he uses. he has created bags for not only the above stated companies but also American Express, Avon, Dolce & Gabbana, Glamour magazine, Details magazine, Hennessy, W Hotels, VH1, Time Warner, etc.
One particular bag that stood out was this stone shopping bag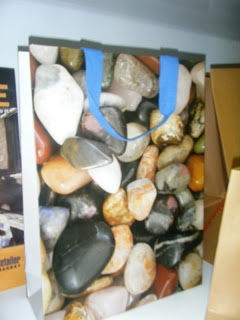 Yes it has a photo of stones on it but it's actually MADE FROM STONES. Believe or not, he told me any stone can be grounded down and used. the amazing thing is the bag was very smooth to the touch, no indication that it was literally made from stones.
But I do have favorite RTR Bags, one is this incredible duffle bag for the Project Trade Show (I know many a man who would love this)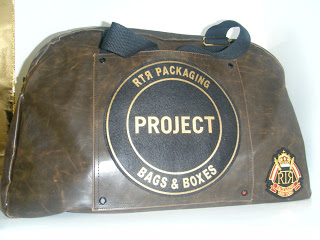 and my ultimate fav – this Sephora Times Square Tote from the store's opening event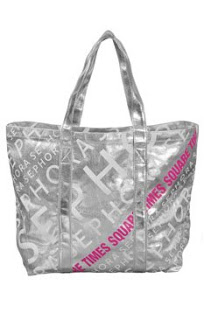 To get more information on RTR Packaging, you can visit their site by clicking on their name at the beginning of this post.