Here's the latest from Grambling University English Major, Sharlene Cassius on her usage of
Beautiful Curls Shea Butter Hair Products
:
In my constant quest to find great products for my naturally curly hair, I often find myself stopping complete strangers with healthy looking hair, to find out the secret to their beautiful curly hair. "What products do you use?" I ask. What do they all tell me? They use shea butter. It seems that this magic ingredient is the key to maintaining soft, moisturized and healthy curls, so one can just imagine my excitement when I discovered three products from Beautiful Curls®: Shea Butter Curl Nurturing Shampoo for Babies and Up, Shea Butter Curl Nurturing Leave-In/Detangler for Babies and Up and Shea Butter Sculpting Wax.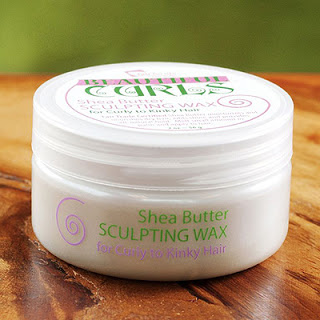 All three of these products contain (you guessed it) the all powerful shea butter, which assists in not only sealing in moisture, but also acts as a sun screening agent, among other benefits. After I tried out Beautiful Curls® Sculpting Wax and the no mess Shea Butter Curl Nurturing Leave-in/Detangler, I was unsurprised by how manageable and soft my hair became. However, I was especially impressed by sulphate-free Beautiful Curls® Shea Butter Nurturing Shampoo. What a product! As I applied this amazing product into my hair and rinsed the suds from my crowning glory I couldn't restrain myself. "Ooo!" I cooed, satisfied by the amazing result. Is this just a shampoo? It definitely felt more like a two in one, because my hair felt incredibly soft, as if it was not only cleansed, but conditioned!
Of course I had to find out more about what else Beautiful Curls had to offer. I discovered a wide variety of other products, designed for various curly hair types, and realized that the brand was also committed to a number of humanitarian causes. Beautiful Curls® was created by Alaffia, an organization which empowers communities in West Africa, by encouraging fair trade of shea butter. This fair trade not only provides valuable income for Alaffia Corporative artisans in rural West African communities, but proceeds from the sale of Alaffia's products help fund important programs such as Maternal Health & Equality and Bicicles for Education, which helps numerous students in Togo to stay in school to break the cycle of poverty in their communities. Commendable, right? They not only take care of my hair, but they stand for an honorable cause. Bravo!