Are you ready fro a little 80's nostalgia? I had the pleasure of attening a totaly rad 80's party in honor of the National Geographic Channel's new six-part docu-series, "The 80s: The Decade That Made Us", narrated by hot 80's star and original "Brat Pack" hottie, Rob Lowe. National Geographic and TV Guide Magazine held a Special Red Carpet Event to celebrate this series with a start-studded 80's themed party at NYC's Culture Club. The venue was a flashback into 80's nirvana filled with Dayglo colors, 80's decor, stars and the fun-filled music from the ostentatious decade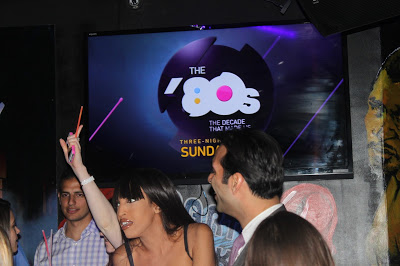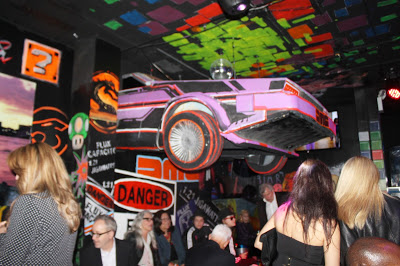 The series will include original interviews of history-making music and film superstars as well as titans of technology, business, media and politics, the unforgettable fashions with lots of archival footage, exclusive eyewitness accounts and dramatic re-enactments.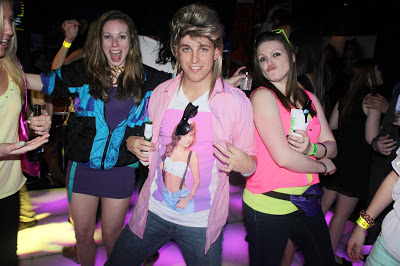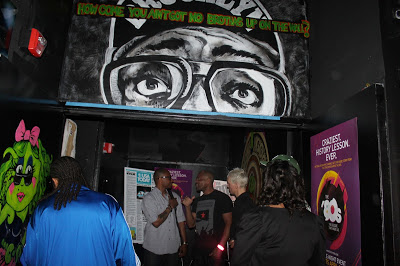 The event attendees included 80's music favorites like Run DMC's Darryl 'D.M.C.' McDaniels, The Cosby Show's Malcolm Jamal Warner, Facts of Life's Mindy Cohn and 80's singing sensation, Debbie Gibson, Dog Whisperer Cesar Millan, Fashion Designer Richie Rich and creator of Mercedes-Benz Fashion Week, Fern Mallis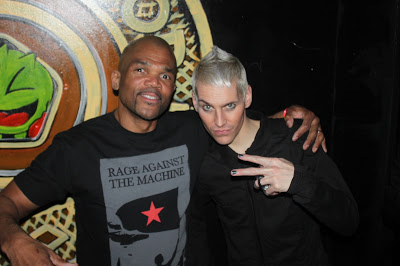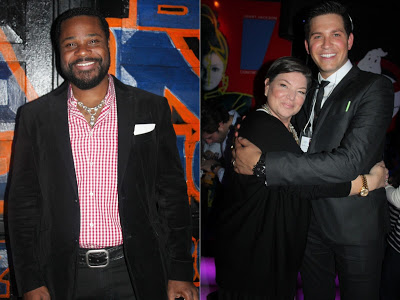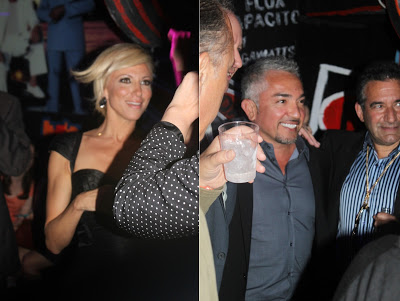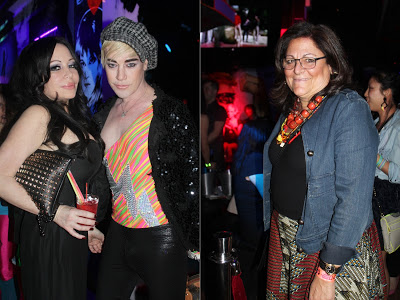 The evening's entertainment included several break-dancing performances by Dynamic Rockers, a Michael Jackson Impersonator and a Dance Troupe.
Highlights from the series include:
Orthopedic surgeon Dr. David Adelberg, who as an intern held Ronald Reagan's still-beating heart as a bullet was removed from the president's chest cavity.
Record exec Michael Rosenblatt, who discovered Madonna at a dance club in New York.
Assistant choreographer Vincent Paterson and the producers on the set of Michael Jackson's groundbreaking "Thriller" video, reliving the moment when Jackson almost pulled the plug on its release.
Influential hip-hop artists RUN DMC, who came across Aerosmith's '70s hit "Walk this Way" in an old box of records and whose mash-up became the first rap song to break into the top five songs on the pop chart.
Larry Hagman, in one of his last interviews, sharing how his '80s series "Dallas" reverberated around the world.
The Three-Night, Six-Part Event Narrated by Rob Lowe Premieres Sunday, April 14, 2013, at 8 p.m. ET/PT on the National Geographic Channel.