This blog post has been sponsored by #wocketwallet. The company has compensated me via a cash payment, gift, or something else of value to review their product. Regardless, I only recommend products or services I use personally and believe will be good for my readers. #wocketsmartwallet #wocket
For years, we've carried a large, bulky wallet. Why do you ask? Because along with receipts, our credit and debit cards, we have amassed a collection of loyalty cards for almost everything. We have loyalty and frequent visitor cards for several airlines, supermarkets, restaurants and other eateries, beauty retailers, mass merchants, major retail stores, and so on, so of course, we needed a wallet big enough to hold all of those cards. And because we carry all our loyalty and credit cards every single day, we always have to carry a large handbag (as you will see below, our wallet is not built for small purses). Thanks to the geniuses at NXT-ID, we will be able to reduce not only our wallet size but our handbag size as well. How? It's all thanks to the wonderful creation of a digital wallet that is surely the world's smartest wallet, Wocket Wallet.
When you think of a digital wallet, you may think of one of the beste Bitcoin Wallet options that you can manage online. They're often used when it comes to handling digital currencies such as Bitcoin or Ethereum. These digital currencies have become incredibly popular these days, with thousands looking into Wie IOTA wieder verkaufen and other methods of mining and buying Bitcoin. However, in this case, we're talking about an actual digital wallet. A wallet you can hold cards and information, like a regular wallet, except this wallet has digital features keeping everything safe.
If you're like us and suffer from "overstuffed and/or over-sized wallet syndrome", this Electronic Wallet is a must. Thanks to the WocketSmartWallet, we're now in the market for something thin, like a card holder or leather billfold, just to carry cash and receipts, everything else goes into our Wocket Wallet. As we transfer all our giftcards, etc to this Ewallet, we still can't believe how slimmer our usual wallet is becoming. It's wonderful going from our huge wallet to the very compact Wocket Wallet. Everything was so easy to use and our inner techy gets very excited every time we use it.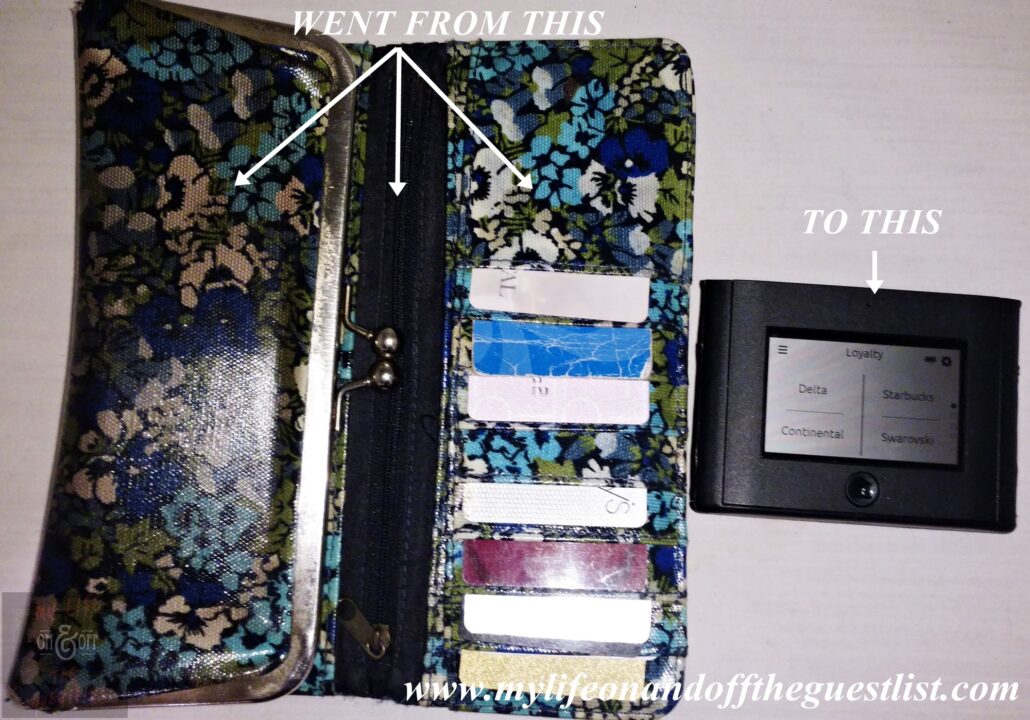 The first time we used our Wocket Wallet was at the Supermarket. We usually take our entire wallet with us, but this time everything we needed – our debit cards and supermarket loyalty cards, were already programmed in the Wocket. The only additional card we brought along was our I.D. After inputting our security pin, we selected which card we wanted to pay with and swiped away. It took all our energy not to say "Holy Shit, this is awesome" out loud…well not too loud. Although we still have a few more loyalty cards to program in, we are off to a great start with Wocket.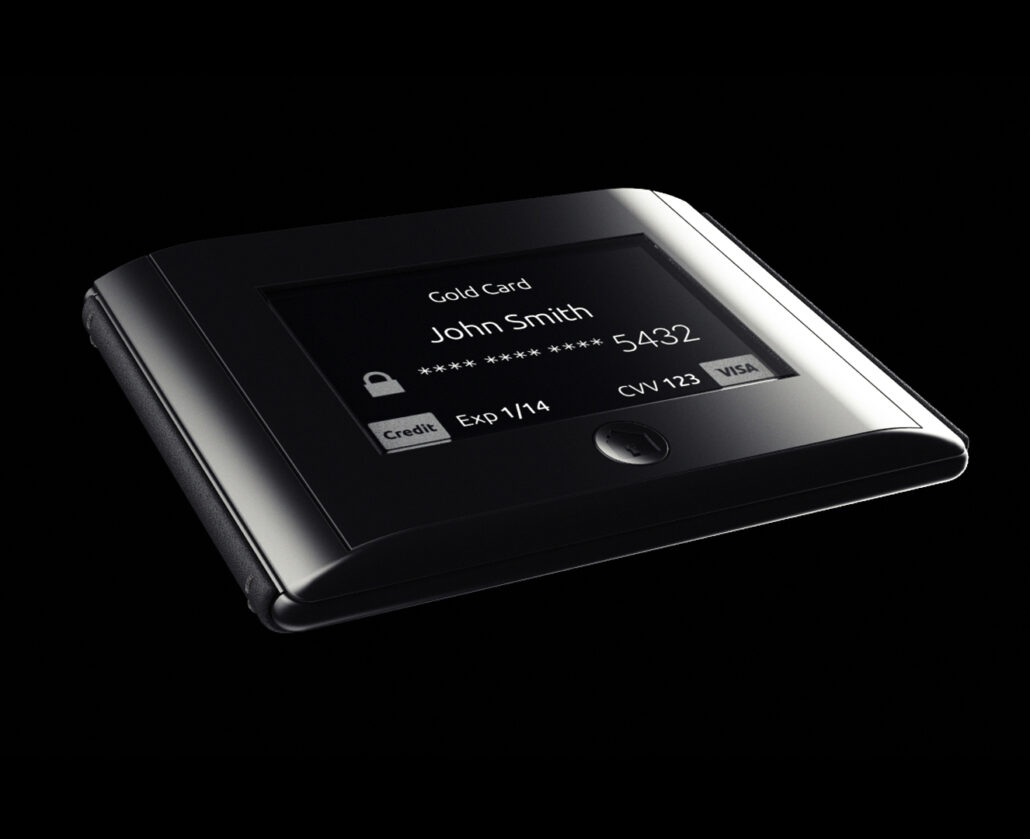 What's more, the WocketSmartWallet look very sleek as well. Aside from its thin shape, it also boasts an extra card slot, stitched leather detail, Smart Swipe technology, your name etched on the chic black card with gold trim, a physical signature strip like regular debit and credit cards, and the ability to unlock it with either a pin of your choice or with your voice thanks to its biometrically locked capabilities. Instead of carrying around 12 or more various debit, credit, or loyalty cards, you carry one Wocket card with all of your cards programmed by categories. For those of you that typically forget your numerous passwords, you can also safely secure them in your Wocket.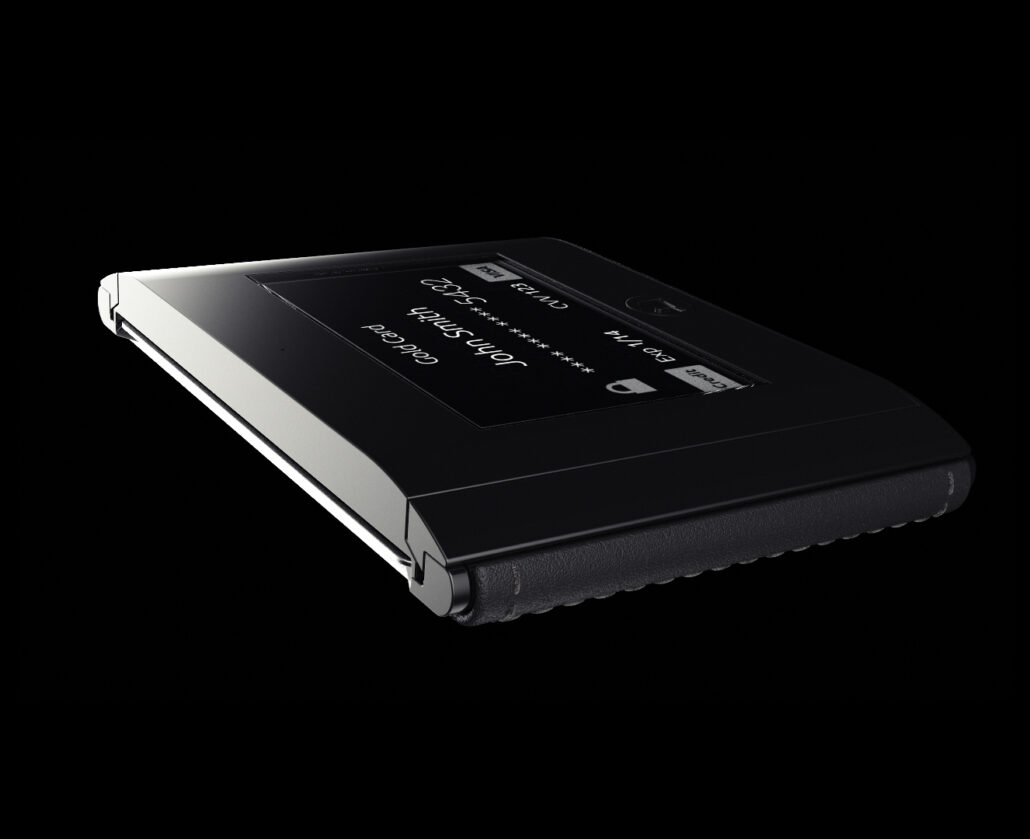 The Wocket Wallet retails for $179.oo, but you can get $30.00 off now, with code 30OFF-5fet76f9. That means you're getting it for only $149.00. So say goodbye to HUGE, bulky wallets, and the constant fight to pull the card you need out of your wallet, and say hello smaller purses, any card easily available at your fingertips, and a more efficient way to pay with WocketSmartWallet.