Warning, I wrote this post while I was deliriously sick and feverish so I'll be rambling quite a bit but i decided to keep it as is. You get to know me good and loony. Anyway, on to it.
An event like this is my weakness. I love, love, love Vintage. My apartment is filled with antique pieces and my closet is filled with vintage clothing. I hope my future engagement ring is a vintage one. That would be heaven.
Anyway, on to the event – an evening of shopping, cocktails and an informal fashion presentation featuring recycled fashions courtesy of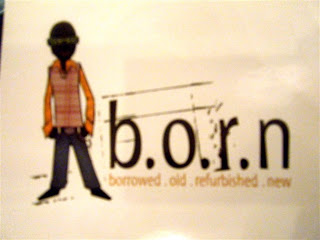 and a book signing for the newly launched book, Born Again Vintage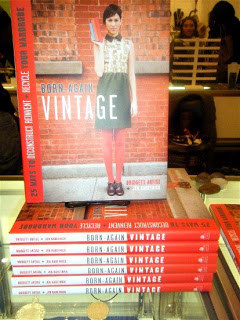 at Edge nyNOHO, a lovely boutique that features up and coming designers. For some reason, I seem to be the only one with a normal schedule these days but I was going to meet my friends Drew and Jerry there as some of their models were in the fashion presentation (Marisol was also going to meet me there later). Anyway, I arrived at Edge nyNOHO to find live models in the window
Anyway, as soon as you walk in, you're greeted by multiple jewelry designers.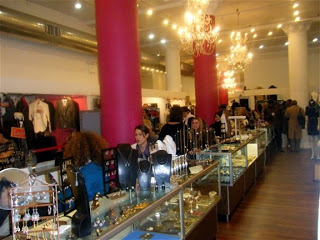 The Edge nyNoho gives young up and coming designers a place to be seen by customer looking for something new and fresh or different. Some of the designers I saw on my way in are Anka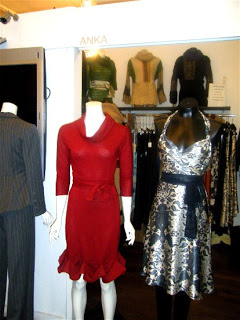 Edwing D'Angelo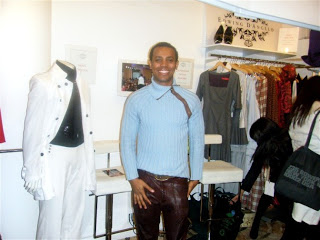 Marcelle Decaille who has very cute bags among other things
The designer of another line, B. Artiste Originals is actually the one who penned the vintage book, her name is Brigitte Artiste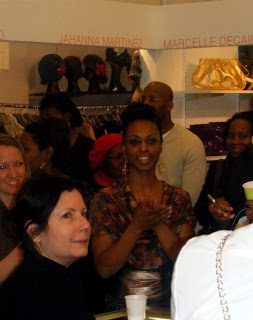 and she coordinated this event with J.B Born Vintage (here he is with the models), who has a store based in Harlem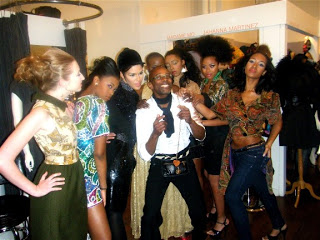 I forgot to mention that the models didn't stay in the window all night, they did a quick walk thru so everyone can see the vintage clothing
But back to the fun part – the shopping. I actually picked up a very cute sweater jacket and I can't wait to wear it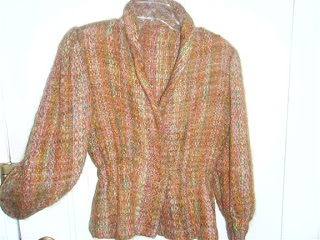 He has some very cute stuff, I think the majority of my time there was spent at his area.
My ultimate favorite thing in the entire store, which I'm still drooling over (my friend Drew got it for me…who hoo)…feast your eyes on these gorg shoes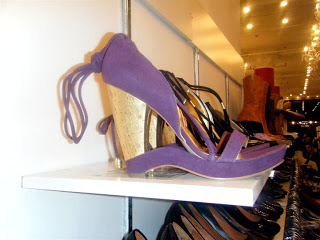 Across the aisle from the B.O.R.N was the bar which featured the excellent Bouké Wines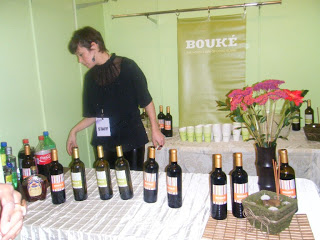 Here's one of the models with a bottle of red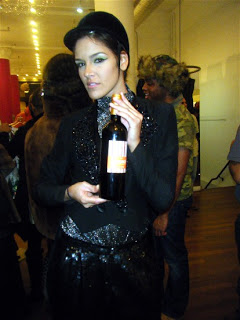 I'm not a red girl, white wine all the way for me but I do love a good Rosé. Anyway, I only had one glass, I was more interested in the vintage clothes and shoes. Anyhoo, I also took some photos of the crowd
I've also added video of J.B and Brigitte thanking the crowd for coming
Finally, we did get a giftbag but I actually can't find the darn thing in my vast room o' giftbags, so I'll just post it with out it included a pre and post shave body buffer, chocolate kisses and something I can"t remember…sorry.