It's no secret that the Japanese love things American – McDonalds, Burger King, Wendy's, Starbucks (like in America, there's one practically on every block), Hip Hop music, Paris Hilton but I was shocked to see what else was here, check out this list
1. Cold Stone Creamery – there's one in my hotel

2. TGI Fridays

3. Chilli's

4. Bubba Gump Shrimp

5. 7-Eleven

6. Outback Steakhouse – Wait, is that American or Australian?

7. Taco Bell
Anyway, I could go on and on but you get the drift.
The top part of this post was just basic observance, I didn't take any photos of them. Now on to the real topic – my activities in Tokyo. Let me start by saying my tour guide Matt is the best thing since slice bread. He is so awesome, so so awesome.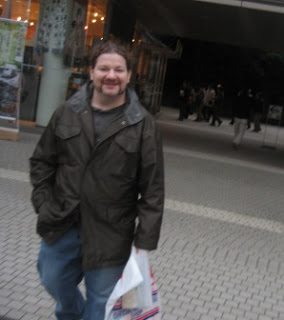 If anyone plans to go to Tokyo, Matt is the guy to see. He created such a fantastic itinerary for me. I basically only saw my hotel room when it was time to sleep. I left in the morning and got back usually around 10 pm.
A flight to Tokyo is damn near 12 hours and your skin takes a real beating in that closed off dry contaminated air, so Matt set me up at a Spa called HALF DAY SPA Heartsease for a facial.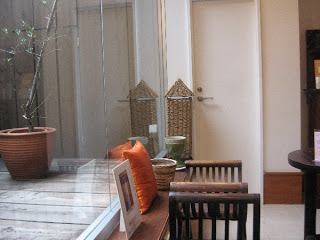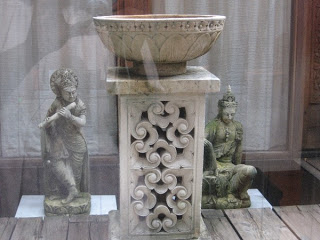 It was a spa for women only so he was chased out which made it quite difficult for the first 15 minutes I was there trying to say what I wanted since I speak not one word of Japanese and their English was well…. as good as my Japanese, LOL
Anyway, once all was set, they started me off with the best green tea I've ever had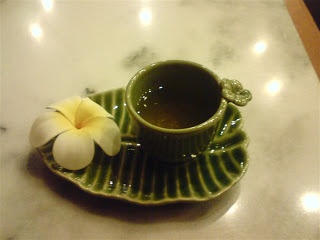 After I was done with the tea, I was led to a changing room, where I was given am off shoulder robe/dressing gown and slippers then off to the room where my facial will begin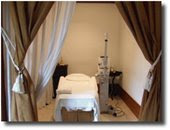 The facial was in four parts, the first was your basic massage cleansing gel but the second part was really different – it was a cleansing foam but my face and decolletage was completely covered with this very thick foam
The foam is a whipped cream-like foam made out of Barley rice grounded with ancient stones into a fine powder, the active force of water is added and the cream is whipped like a normal facial cream. This allows the cleansing foam to go deep into the pores and remove any dirt that might be there.