High Tech Gyrowheel
– kids can learn to ride a bike in minutes. Gyrowheel is a patented, gyroscopic training wheel that is quite simply the way of the future for how kids will learn to ride bikes. Kids learn faster, it's safer, it's more fun and it just looks cool – This is beyond a training wheel, now if only they made an adult version.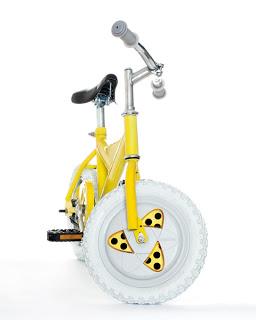 ScareMeNots, a line of adorable plush monsters that help kids tackle everyday "fears" with fun and laughs – whether its the boogieman, separation anxiety, doctor visits or just everyday fears. Any of these nine available larger size plush monsters will help kids feel safe – let your kids get acquainted with the ScareMeNots Gang – Fearless Fred, Guardian Gus, Protector Patty, Courageous Carrie, Watchdog Wally, Knockout Ned, Deep Breath Dudley, Valiant Valerie and Defender Dave
Fierce Fun Toys/Toys With a Tale – Noise Plush Friend – helps kids start conversations about things they might be embarrassed about, such as body functions (Norman PhartEphant who well….farts, Ben KaChoo – the Sneezing Hippo and Harry Hiccers – the hiccuping Koala Bear)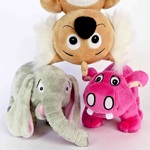 Each adorable plush animal comes with a 32-page picture book highlighting their stories of making new friends while going through life changing experiences such as a new home, etc.