Hi Guys, Zia here again, regaling yet another skincare experience. As a fan of Dermalogica I was excited to try two of its products, the Multi-Active Toner and Climate Control Lip Treatment.
Dermalogica describes its multi-active toner as "an ultra-light facial spritz that refreshes and hydrates the skin while smoothing the surface. It helps condition skin to prepare for proper moisture absorption." Having dry skin I have been told several times that toner can sometimes dry out my skin more. But this toner doesn't seem to do that. The toner helped my moisturizer absorb into my skin providing a deeper layer of protection. I am not wild about spritzing; I don't feel like I get an even coat over my entire face. So, I decided to smooth the sprayed toner over the spots that I believe I may have missed when I spritzed. I am also not a fan of spraying anything over my closed eyes and mouth. The directions instruct you to "spray directly over entire face and mouth with closed eyes" but I am not keen on that practice. I'm sensitive about my eyes.

The Climate Control Lip Treatment is a lip balm that I used when my lips were extremely chapped and once my lips were healed. I found it to work well alone when my lips were healed but it was not as effective when my lips were dry and chapped. When my lips were healed the lip treatment acted as a barrier preventing dryness from reoccurring. However, when my lips were chapped or when I wore it under lipstick the lip treatment was less effective in healing or preventing dryness. The lip treatment may work more effective for individuals who do not have severely dry lips or lips that chap frequently during the winter.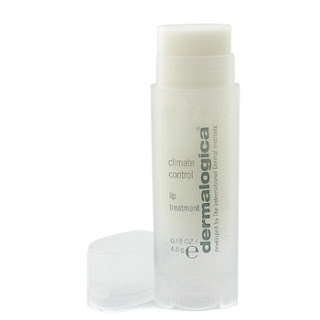 Like all products some work better with certain skin types and the climate control lip treatment just didn't work well with mine. I'm still a huge fan of Dermalogica and will continue using their products…including the Multi-Active Toner, I just may not spritz. 🙂
To learn more about these products visit Dermalogica at http://www.dermalogica.com/us/yourskin/index.html. They have products that are specifically made for various skin types. You can visit a store or use their website to guide you in selecting the right products for you.