The Empire Hotel is proud to bring back its Fashion Week ambassadors in time for the neighborhood's second Mercedes-Benz Fashion Week experience in February 2011.
Celebrated runway designer Rebecca Taylor has partnered with The Empire Hotel to custom design a special occasion signature dress that will be worn by the hotel's Fashion Week ambassadors.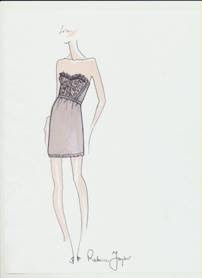 The dress is inspired by the hotel's chic interior which boasts hues of black and gold. The strapless bodice features a chic nude silk with jet black lace overlay. The back of the silhouette is adorned with a cross grain rhinestone detail and exposed zipper which is perfect for any fashionable evening out. Rebecca Taylor and The Empire Hotel are auctioning off each dress following Fashion Week with all proceeds going to a charity picked by Rebecca.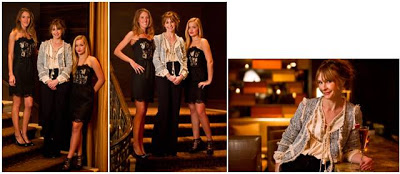 The Empire Hotel is also bringing back its delicious Fashion Week cocktail menu. The hotel has created "Rebecca's Royal Empire" in honor of the designer's favorite recipe. Available at the hotel lobby bar with a full Fashion Week Cocktail menu for $15.
Photo credit: Dylan Patrick Photography