Natural ingredients Skincare innovators, Jurlique, has added to their already vast skincare selection by introducing a new skincare collection called Purely White Skin Brightening System, an innovative system that brightens the skin naturally.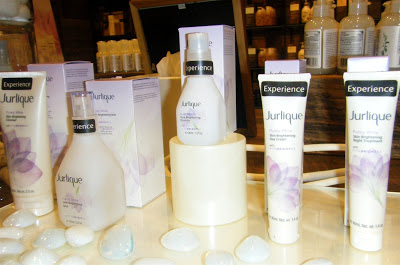 Purely White Skin Brightening contains VitaBrightKX, a patent-pending natural lightening complex that brightens skin without the harmful effects associated with hydroquinone, kojic acid or MAP. This innovative ingredient makes the Purely White Brightening System able to even skin tone in just 30 days, visibly fade skin discolorations and reduce fine lines and wrinkles. What makes VitaBrightKX so effective? It contains Kakadu Plum Extract which has been shown to have the highest Vitamin C content and an inpressive 50X the content of oranges; Citrus Unshiu Peel Extract, which is rich in tyramine that has been shown to inhibit melanin synthesis and is designed to help visibly fade dark spots; Ascorbyl Glucoside, a natural form of vitamin C that helps promote collagen synthesis and inhibit melanin production and African Birch, a powerful antioxidant to help increase skin firmness and prevent visible signs of aging.
The Purely White Skin Brightening Collection includes the following:
3.5oz Purely White Skin Brightening Cleanser – $23.00
3.3oz Purely White Skin Brightening Mist – $34.00
1.0oz Purely White Skin Brightening Essence – $58.00
1.4oz Purely White Skin Brightening Day Cream – $45.00
1.4oz Purely White Skin Brightening Night Treatment – $48.00
All can be purchased at Jurlique's flagship stores, Jurlique.com, Sephora and Sephora.com.
The Purely White Skin Brightening System was not the only new product Jurlique introduced. You'll be very happy to hear that Jurlique now has a new Moisturizing Hand Sanitizer. A natural hand sanitizer that kills germs without harsh chemicals and irritating skin. Hand are left cleansed and refreshed with added benefit of moisturization.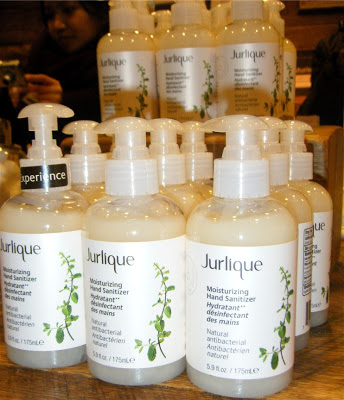 As soon as I saw this, I immediately tried it. If you live in NYC or any major city (especially during this very long winter season), you completely understand about bacteria and germs….I tremble just thinking about germs in the subway system. The Moisturizing Hand Sanitizer contains Australian Bush Mint, a known antibacterial and antimicrobial plant indigenous to Australia; Safflower Oleosomes, a skin conditioning and moisturizing agent found in oil-bearing seeds and Proprietary Biodynamic Blend, Jurlique's blend of natural antioxidants and anti-inflammatory properties balance moisture in the skin.
As a fan of moisturizers that are non-greasy, I did my usual test of snapping my fingers and I'm happy to say that it passed with flying colors and my hands were fully moisturized and felt quite safe enough to grab one of the yummy hors d'oeuvres they were serving.
If you're interested in purchasing one of the Moisturizing Hand Sanitizers (and you should), it comes in two sizes: 5.9oz bottle with pump retails for $15.00 and the 1.7oz travel size retails for $6.50. Both can be purchased at Sephora and Sephora.com