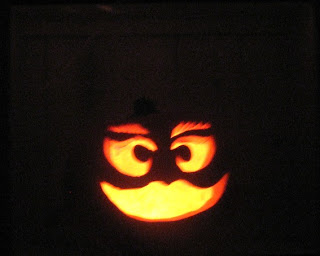 Oh my god, it's Halloween (by the time you read this, it won't be – it'll actually be my birthday)
Anyway, the night started out with me meeting my friends Dave, Darryl and Stephon and head to the Halloween Parade in the village (the costumes are always amazing), then going on to meeting Kim at The Fig and Olive "Yelloween" Party (Zia and Angelique were not able to make it).
Anyway, off we go to look at the crazy costumes but first in honor of my birthday, stephon insisted on buying us celebratory drinks, first shots and then Cranberry/vodkas (later in the evening, I also had two Malibu Rum with Orange and Cranberry Juice drinks)
Now on to the costumes (and there were plenty)
But my favorite costumes of the night had to be these. Oh me, oh my
I didn't stay too much longer after the parade ended, I still had to meet Kim at Fig and Olive, which thankfully wasn't too far from where I was.
Happy Halloween Everyone