It turns out my several degrees of separation form celebrities have now been vastly diminished. Votre Vu, who makes some of my favorite skincare products, had a bar at the Grammy Gifting Lounge where they served up their very yummy and healthy (as well as my favorite) beauty drink, Snap Dragon, a delicious private blend of powerful anti aging super-fruits and botanicals features Mango, Pomegranate and Acai Berry juices. Snapdragon may help repair, restore and re-balance your body's internal systems, naturally giving your skin a radiant, beautiful glow. It may boost your overall vitality when added to your daily beauty regimen for optimal health, inside and out.
Several celebrities visited the lounge including Esperanza Spalding, who won for Best New Artist, who stated that Votre Vu's Snap Dragon was "Really good! Not too sweet – I don't like over-sweet drinks"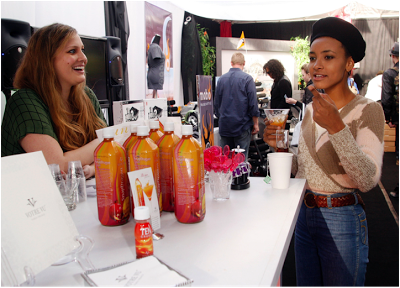 NCIS's Actress Pauley Perrette, who plays the adorable Abby Sciuto also raved about Snap Dragon: "I'm a juice fanatic. That is awesome!"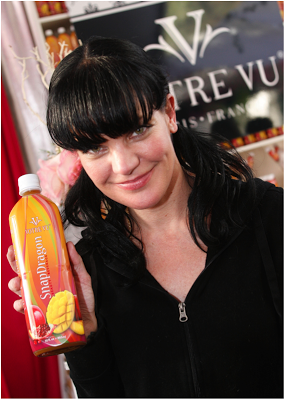 Yes, I'm counting our mutual love of Votre Vu's Snap Dragon as a degree of separation. If you get to try some of Votre Vu's Snap Dragon, you will be counting yourself as one of it's fans too.