Sophisticated, cutting-edge designed and luxe quality are what
BODHI Bags
are known for. The bags are inspired more by color and creative expression than seasonal trends and features four distinct yet cohesive lines:
Men's, Woman's, Travel and Tech
. Each collection is handcrafted with attention to both form and function, and features a breadth of styles and colors. Always fashioned from the finest leathers and exotic hides, BODHI's unique aesthetic spans a unique variety of feminine and masculine sensibilities. For Fall 2011,
BODHI
utilizes a variety of luxurious and contemporary leathers, innovative silhouettes and cutting edge techniques. BODHI's infamous
Safety Clutch
with the safety pin acting as a handle has been a favorite among fashionistas and for fall, its featured in gorgeous skins like Natural Short Hair on calf with a caramel pebble trim (the animal print directly below) and the Soft Leather in Oyster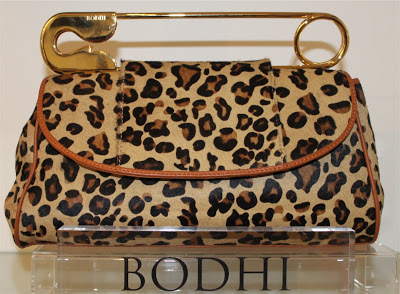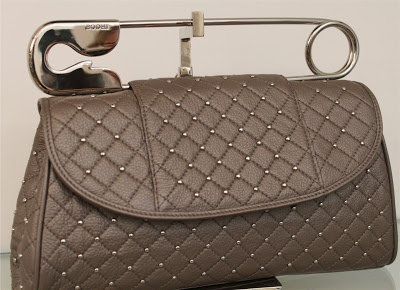 Other favorites from the BODHI collection include the Park Ave Muff Clutch, a long haired on calf beauty with Black pebble trim that is an actual muff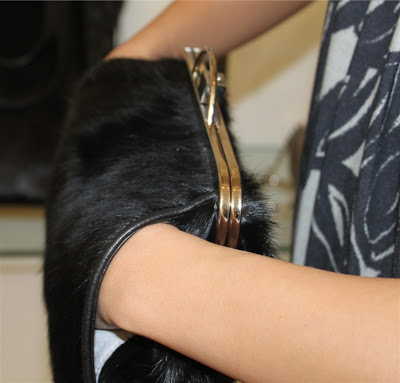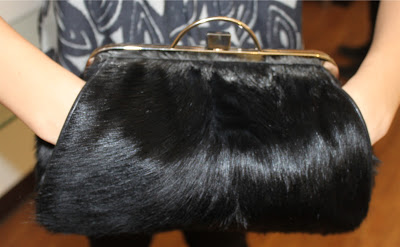 and the very chic Piccadilly Circus Crossbody, a shirred delightful clutch in Dusty Purple Pebble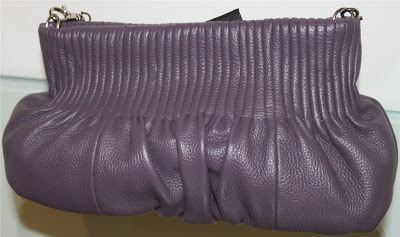 As a shoeholic, the next bag is an essential addition – The Travel Shoe Bag. This must have travel bag hold up to eight pairs of shoes.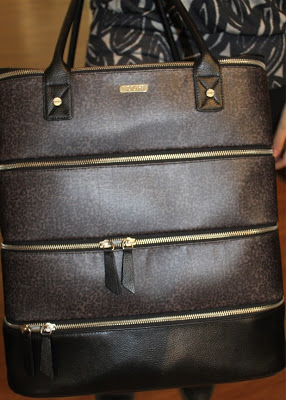 Each compartment can be unzipped completely and comes in the above Cheetah Dusty print with Black cowhide trim and a plaid also with black cowhide print.
Is your laptop a must travel companion? Then you'll be happy to know that all of BODHI's Travel Roller Bags come with a built-in laptop bag that is completely detachable – why carry two separates bags when you only need one. All of BODHI's travel bags (yes even the Shoe Bag) are TSA Approved
Speaking of electronics, of course your laptops are never the only traveling buddy, so iPads, MacBooks, Kindles, Nooks and iPhones need a bit of BODHI love too. With a wide range of prints and skins, BODHI has what you need for your iPad (and like the travel bags, all are TSA Approved)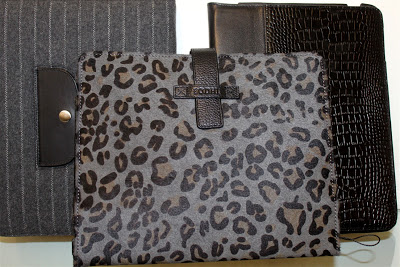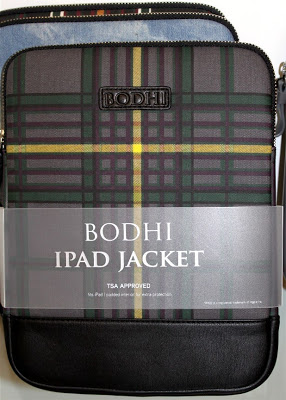 MacBooks/Laptops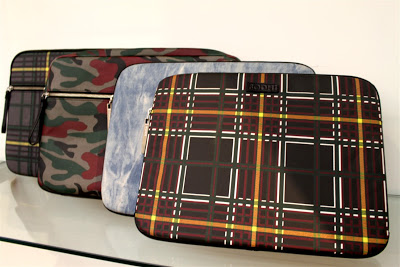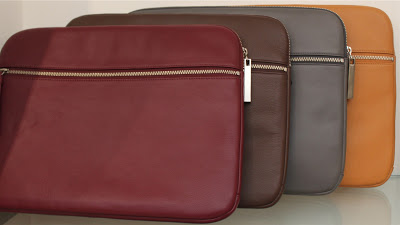 Kindle/Nook/Tablet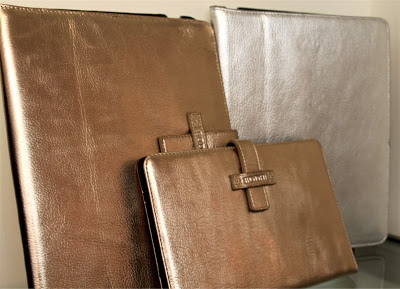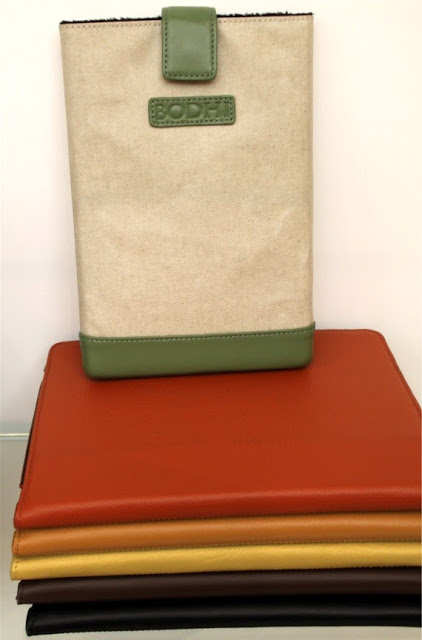 iPhone