Announcing news that will surely make every makeup artists and addicts foam at the mouth –
INGLOT Cosmetics
has launched a new Freedom System Palette with 40 eye shadow squares.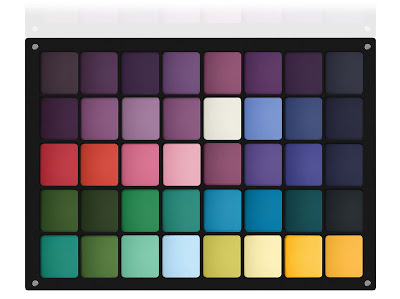 This colossal beauty will retail for $180. If you're not acquainted with the Freedom System, it allows you to create your own personalized compact in various palette sizes for face, lips, eyebrows and eyes. Have fun while you touch, mix and play with over 210 shadow shades until you create your own personalized set of eyeshadows, customized to your very own taste! The Freedom System was designed with the makeup artist in mind, but it has become a favorite of all beauty lovers – I myself have a five palette round eyeshadow freedom System.
The new 40 Eyeshadow Square Freedom System Palette is available now on http://www.inglotusa.com/ and in Inglot Stores in NYC, Vegas, Miami, Newport Beach and New Jersey. What are you waiting for, go play beauty lover.