You know how you come across some products that make you want to try something new or revisit something old? That is actually happening to me now. I love to cook but because I attend so many events, there's usually no need to cook or play hostess because I'm never home. That has changed a bit since discovering the very fun
Flirty Hostess Aprons by Purple Bee Designs
.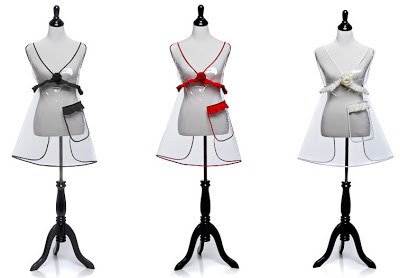 Purple Bee Designs specializes in designing flirty aprons for the nostalgic yet modern woman. This feminine and sexy brand was founded in the Fall of 2010 by designer Demetria Smith who felt there was a need for "modern vintage" aprons, kitchen goods, and hostess gifts.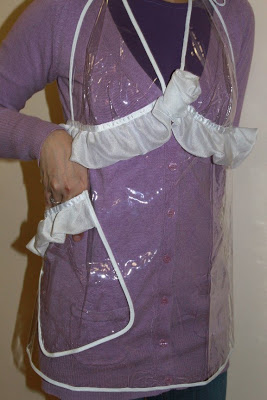 Purple Bee Designs aprons are perfect for hosting a party because they do not hide your outfit, are easy to clean since they are 95% vinyl, flattering for all figures, and are made in the U.S.A. These flirty aprons inject a little style into your entertaining experience.
For more information on these adorable Aprons by Purple Bee Designs, visit their Facebook page at http://www.facebook.com/purplebeedesigns?sk=info.