Red hot songwriter, film and television actor, Ne-yo has partnered with Malibu Rum to launch the delicious new Malibu Red, a 70-proof blend of smooth Caribbean rum and fiery silver tequila – the infusion of tequila gives Malibu Red quite a kick which I noted when I tried a shot of this bold rum – you definitely "feel the fire" as the Malibu Red tagline says. "Serving as the "Chief Creative Officer," Ne-Yo worked closely with Malibu since the product's inception to lend his 'smooth' talents and creative vision to create an experience that will inspire taste buds and give new meaning to brand partnerships."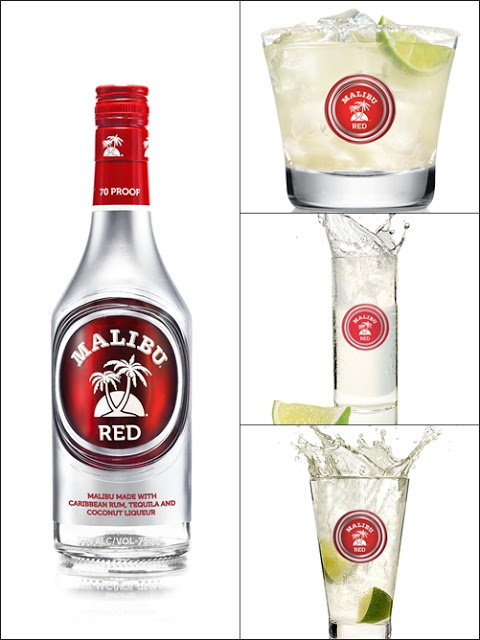 As I stated above, Malibu Red has a bite, thanks to the silver tequila, but fans of Malibu Rum will definitely recognize the sweetness of the signature Malibu coconut and vanilla. You will fully enjoy this complex blend of tequila and Caribbean rum – on its own or in a few cocktails. The silver and red bottle, while still remaining loyal to the Malibu brand, has a sophisticated, premium look – designed in conjunction with "The Gentleman" himself.
The crowd at the very packed Liberty Theater waited in anticipation for Ne-Yo's performance while enjoying several amazing Malibu Rum cocktails (the Malibu Red Margarita was divine), music by DJ Kiss, delicious hors d'oeuvres, entertainment by Malibu Rum dancers, a yo-yo artiste and stilt dancers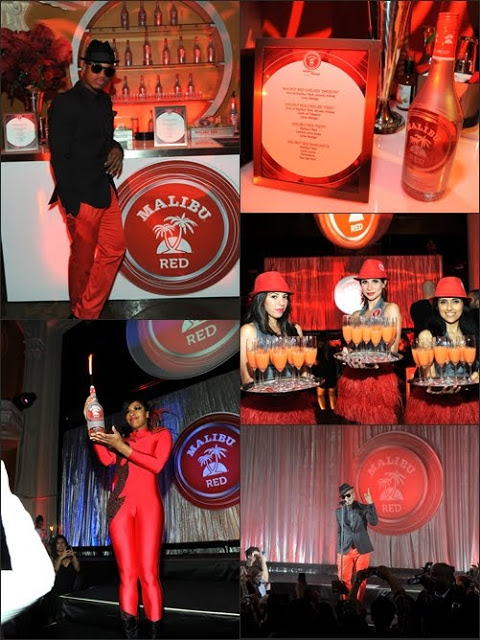 Photo credit: Simon Russell

The crowd naturally went wild when Ne-Yo hit the stage in some fiery red pants (his performance was equally as fiery) to perform his greatest hits – Closer, Miss Independent and Because of You as well as premiering his new song and video – The Way You Move. Check out some of The Gentlemen's performance below
From this launch party for Malibu Red, they will hit the road with Ne-Yo as the sponsor of his upcoming concert tour. Want to experience this delicious hybrid? Malibu Red is available at bars, restaurants, nightclubs and retailers across the country beginning this month, a 750ML bottle retails for only $16.99. After you get your hands on a bottle or two, make sure you try out these recipes:
Malibu Red Margarita
2 parts Malibu Red
1 part lime juice
1 part agave syrup
Stir all ingredients on ice in a cocktail glass. Garnish with a squeezed lime wedge.
Malibu Red AND Lemon Lime Soda
1 part Malibu Red
2 parts lemon lime soda
lime wedge
Stir all ingredients on ice in a highball glass. Garnish with a squeezed lime wedge.
Check out some more pictures from the event