Hello Tibi fans and other fashionistas, Tibi is having a sample sale next week. Get your checkbook ready!!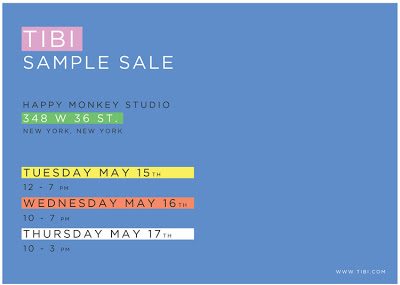 As stated in the above flyer, the sale details are as follows:
Tuesday, May 15th – 12noon -7pm
Wednesday, May 16th – 10am – 7pm
Thursday, May 17th – 10am – 3pm
Happy Monkey Studio
348 W 36th St
Happy shopping, ladies.