I normally put up Sample Sales for NYC and LA mainly because those are the only ones I get but this is a nice change. Hello Boston, are you ready for a great sample sale? I'm a fan of Boden (and I'm sure you are too), so here are the details on the sale and event an extra savings perk.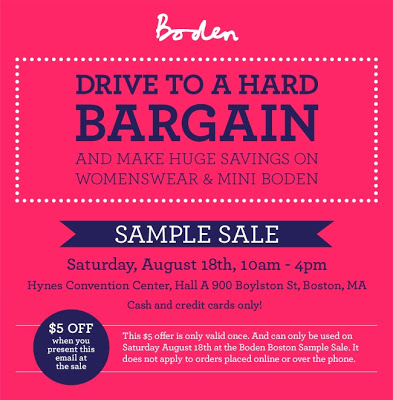 The sale details again are as follows:
Date: August 18th, 2012
Time: 10am-4pm
Location: Hynes Convention Center, Hall A 900 Boylston St, Boston
Payment Details: Cash and Credit Cards
For link to a copy of email to take with you to sale, click here – BODEN SAMPLE SALE.