Do you consider yourself a glam fashion goddess? Do you find yourself looking effortlessly chic and red carpet ready wherever you go? Does your shopping list always include a fab accessory? If the answer is yes, then you will definitely want to read on. GlamLouder and Hpnotiq wants to see your most glam look in their Bling it On contest. From now until July 28th 2013, Hpnotiq wants you to show them how you GLAM LOUDER to win fab prizes! In this fourth phase of the contest, you must submit a photo of your most glammest "Complete Look" – whether that glam look is chic, edgy or sexy, like this fab Von Vonni look below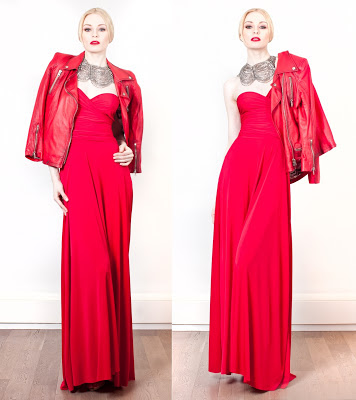 What can submitting your GlamLouder and Hpnotiq's Bling it On glam look get you? Hpnotiq wants to see how you pull it all together for a chance to win the ultimate accessory: the handbag of your choice valued at up to $1000! Yes dear readers, for this round they're choosing 4 lucky winners to spend up to $1,000 on the fabbest bag you can find to compliment your glammest look! Wouldn't you love to win that? If you're lucky to be one of the 4 winners, you'll also be able to compete in the final round for a chance to win the grand prize trip for you and three friends to go shopping with a celebrity stylist in Los Angeles! What makes this contest even better – the grand prize winner will star in a professional photo shoot for the chance to be in a real Hpnotiq Ad!
Fun, right? and if you're familiar with the delicious blend of French vodka, exotic fruit juices and cognac that make up Hpnotiq, you will definitely want to be a part of their upcoming campaign – I know I have enjoyed drinking it for years and being a part of this would be amazing. And of course since fashion is embedded into our DNA, winning a gorgeous bag and shopping spree is a dream prize.

To enter visit http://9nl.it/irby/, or visit Hpnotiq's Facebook page, follow @Hpnotiq on twitter and tweet them your picture using the hashtag #GLAMLOUDER. For the full set of rules on the contest, click here – http://www.hpnotiq.com/uploads/glamlouder_rules/. I will surely be stalking Twitter to see everyone's glam photos.
Good luck everyone.