Looking for perfect low-calorie, holiday drink recipes as an alternative to sugary juices and soda filled cocktails? Thanks to
Cascade Ice Sparkling Water
, you can toast the holidays with a delicious cocktail without any guilt. Cascade Ice is a calorie-free, sugar-free, sodium-free and gluten-free sparkling water, making them a healthier alternative to traditional, high-calorie holiday drinks. Today we share three delicious guilt-free cocktails you are sure to enjoy
Candy Cane-tini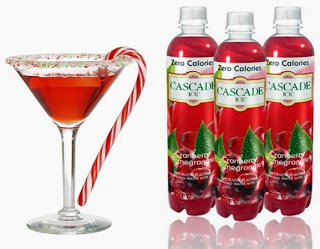 Mix up a Candy Cane-tini to enjoy while appetizers are served. To mix, use 3oz of Cascade Ice Cranberry Pomegranate, 2oz of vodka and the juice of a lime. Stir the contents in your shaker with a handful of ice and garnish with a skewer of cranberries or candy cane crumbs.
Pomegranate Punch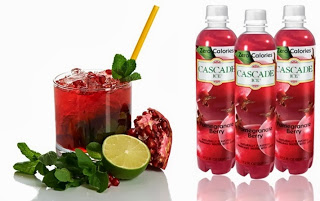 The Pomegranate Punch is a great alternative to traditional party punch. Simply pour 4 parts Cascade Ice Pomegranate Berry over ice. Then, mix mint leaves, the juice of 1 lime and 1 part club soda together. Combine with Cranberry Pomegranate and you're ready to serve! Add alcohol to make it an adult beverage.
Apple Cinnamon Sparkler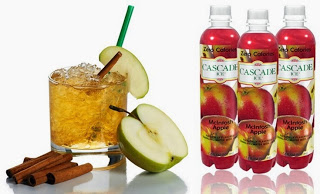 This one's for the kids! Instead of serving soda for dinner, try Cascade Ice's Apple Cinnamon Sparkler. Simply mix 4oz of Cascade Ice McIntosh Apple and 2oz of apple juice in a glass with ice. Add a green apple wedge and a cinnamon stick to complete the yummy drink.
With 20+ flavors, the Cascade Ice cocktail recipes are endless. Will you be adding any new reduced calorie cocktails to your holiday celebrations?