By now, you Samsung fans have purchased your Galaxy S5 phones and are well into happily enjoying it's features. We recently introduced some must-have tech accessories for the Galaxy S5 from TYLT –
TYLT Introduces New Accessories for Samsung Galaxy S5
– including the ENERGI Sliding Power Case and the ALIN Screen Protector, both of which are available now. Today we share more Samsung Galaxy S5 from the innovative mobile accessory company.
VÜ-MATE Wireless Charging Receiver Card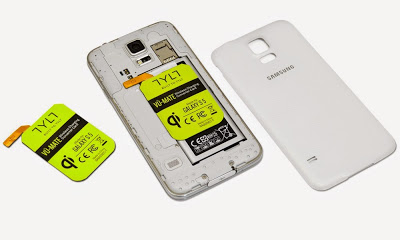 Do you have a Qi wireless charging pad? Then TYLT's VÜ-MATE is the easiest way to enable your Galaxy S5 for Qi wireless charging. The perfect companion to the amazing TYLT VÜ Wireless Charger, and compatible with other Qi wireless charging pads, the be ready for Qi wireless charging will have your Samsung Galaxy S5 ready for Qi wireless charging without increasing the thickness of your phone or affecting how your protective case fits. The TYLY VÜ-MATE Wireless Charging Receiver Card retails for $24.99 and can be purchased on ShopTYLT.com. Check out the video below to see how easy it is to install.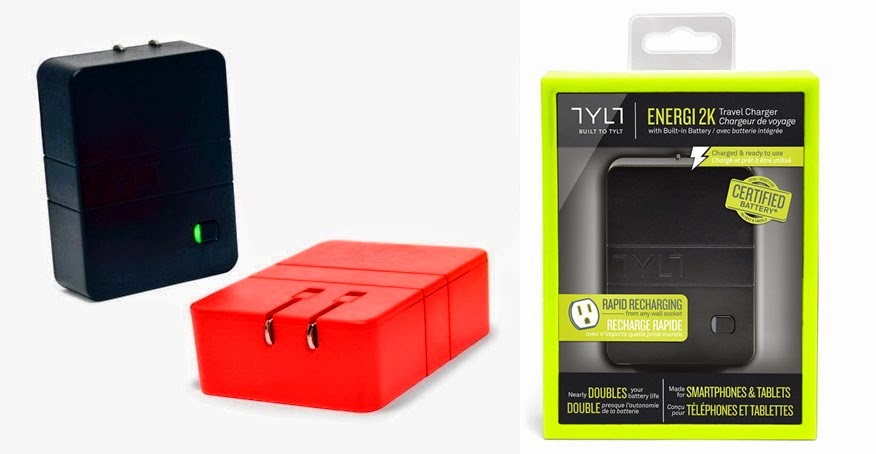 It's here! TYLT's award-winning Energi 2K Travel Charger, which we highlighted to pre-order when it first hit Kickstarter, is finally here. You can refresh your memory here – TECH NEWS: Pre-Order TYLT's Award-Winning Energi 2K Travel Charger on Kickstarter. With its collapsible plug, you can take this travel charger with you to school, work, on a train, on a plane, anywhere! This boldly colored charger is designed to replace your standard wall charger and keep you charged all day and night, no matter where you are. This must-have portable charger is able to power up any device that charges via a standard USB. the Energi 2K Travel Charger is available in four colors – black, red, neon green, and blue, and retails for $39.99. get your favorite color now on ShopTYLT.com.