For many, acne has become a typical part of life. Many try to fight it with treatments like those from one of
Our top recommended Cosmetic Dermatologist
doctors to clear up their scars, or with special medication that can target the germs that help cause acne. However, most have simply resigned to accept their fate of bad skin and stop trying anything because they don't see the point but to tolerate it until they're middle-aged.
But they don't have to.
We've got great news for our fellow acne sufferers, yes, we are one of you. Today we share some great acne fighting products that will help in the fight against this annoying and sometimes ego bruising skin issue. Whether you're looking for a topical or internal acne fighters, we've got our favorites right here from First Crush, Measurable Difference and Acnease.
First Crush 3-in-1 Acne Treatment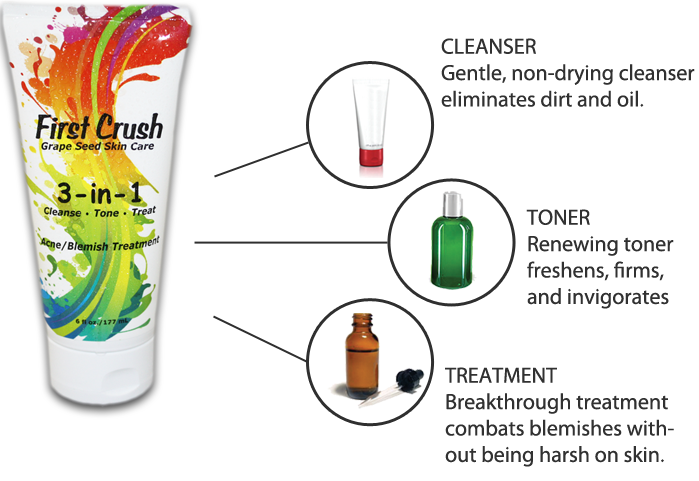 Tired of having to repeatedly go through performing step 1, step 2, and step 3, to clear up your acne? Cut your daily acne fighting routine in half with the multitasking First Crush 3-in-1 Acne/Blemish Treatment. This breakthrough, all-in-one, gentle acne solution works to clean pores, eliminating trapped dirt and oil that can cause blackheads and breakouts. This creamy, one step treatment boasts 10 active ingredients including grape seed extract – a natural acne-fighter, gentle salicylic acid to eliminate dead skin cells, and Tea Tree Oil and Lavender Oil to fight blemish-causing bacteria. The 6 oz tube retails for $17.00 and can be purchased online at www.merlotckincare.com.
Measurable Difference Acne Therapy Penlight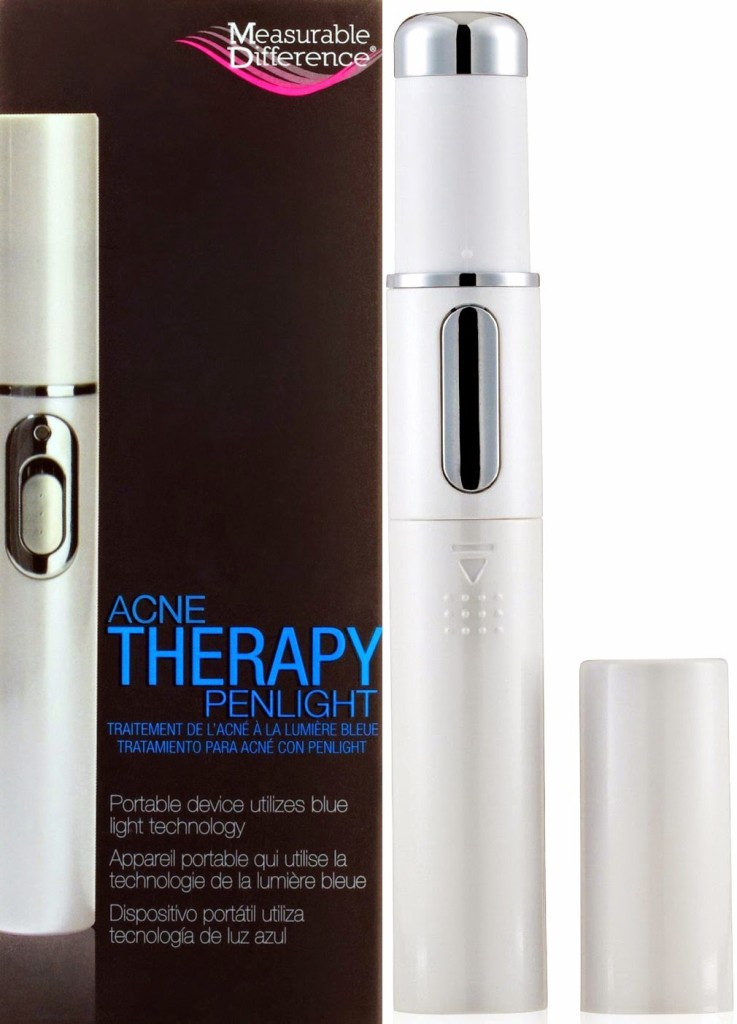 Blue UV light has been touted as an acne killer and so many people swear by it, but let's face it, some of the devices are incredibly expensive so for many it isn't an option…..until now. Thanks tot he scientific minds behind Measurable Difference, not only do you get the opportunity to clear up your acne with this latest acne fighting technology, it's actually affordable and discreetly portable. The Measurable Difference Acne Therapy Penlight eliminates pimple-causing bacteria, helps heal existing acne and prevents future acne breakouts, is painless, easy to use, is non-invasive and has no side effects like drying, treats minor breakouts and larger areas of acne in as little as 2 to 10 minutes twice daily, with noticeable results in 2 to 5 days. Whats more, the light energy from this lightweight device poses no danger to your eyes. While other devices cost upwards of $300.00, the Acne Therapy Penlight is only $69.99 and some retailers have it for less. Buy your Acne Therapy Penlight at Chrislie.com, Amazon.com, Target, or Walmart
AcnEase Botanical Acne Treatment
When it comes to getting rid of acne, sometimes it's better to fight the battle from within. While we have tried other internal acne fighting supplements, we were not at all pleased with the horrible side effects. But our desire to fight our acne from the inside out still remained. We were so happy to hear about this all-natural, herbal supplement. By taking a few AcnEase pills a day, you're arming your body with what it needs to treat and prevent future acne breakouts. Whether you have mild to severe face and/or body acne, AcnEase breaks the cycle and gives you clearer skin.  So if you're ready to removes the underlying causes of skin problems for good, want to see effective results in 7-10 days, eliminate and prevent acne with a natural, botanical product, AcnEase is the product for you. head tot he AcnEase website to order your supplements for a wide range of acne (teen, adult, pregnancy, stress-related, cystic, male hormonal, etc),with prices beginning at $79.00 for mild acne, $129,00 for moderate acne, $175.00 for severe acne, and so on.