If there is one organization that knows about accessories, it is the Accessories Council, who celebrates their 20th anniversary of highlighting great fashion accessory brands to the consumer. For this very reason, we naturally look to them for great holiday gift ideas for everyone on your list. If it's a personalized gift like pocket square, name necklace, bracelet or personal jewelry, there are some neat e-shops (like Giftlab) you could consider. But if not, then we hope you're ready, because this time, we're sharing gifts for every budget, gifts for stockings and under the tree, gifts that will bring you and the recipient joy, and gifts that give back through their charitable connections.
GIFTS THAT GIVE BACK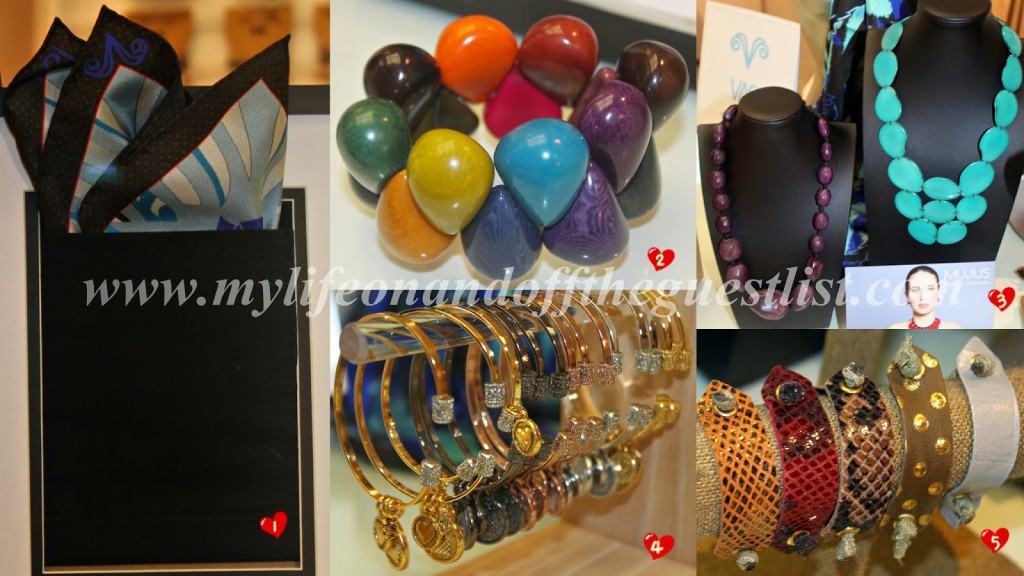 MUST-HAVE JEWELRY

BeltEnvy Buckle Pendant Necklaces, Leather Wrist Straps or Stretch Belts, $70.00 – $165.00 – Features Belt Envy's original artwork on a silver or Bronze buckle and embellished with genuine Swarovski ® crystals. These interchangeable pieces (pendants come with black or brown suede cord, belt buckles fit 1 1/2″ belt straps, and wrist medallions are changeable with its reversible leather wrist straps (sold separately). Get 50% off at www.BeltEnvy.com with promo code ACC50
Carolee Word Play Double Take Bangle Collection, $45.00 – A series of Double Take Bangles that allows a woman to wear her own personal story. The bangles feature a two-sided, spinning charm with a design on one side and meaningful words on the other. The can be worn in multiples and stacked with other bracelets. Available on www.carolee.com.
Todd Reed Fancy Colored Diamond Earrings in 18k Yellow Gold, $59,400.00 – Stunning raw diamonds give a unique look to these dazzling earring which boasts 18k gold, fancy cut diamonds (50.086ctw), and white brilliant cut diamonds (1.288ctw). Available at Greenwich Jewelers
Zero Rules Blow Harmonicas, $68.00 – High fashion meets rock and roll with these adorable stainless steel harmonica necklaces (and they work). The harmonicas sit on a 27″ ball chain and special engraving is available for $10 as a personalized gift (can include name, quotes, etc). Get yours today on on www.adihitchcock.com.
Anne Klein Watch and Bracelets Set (AK 1462 TOST), $150.00 – The set includes a polished, goldtone watch with a bezel set with dozens of brilliant Swarovski crystals plus two coordinating, independent bracelets, one with Tortoise resin and goldtone accents, and an open link goldtone bracelet which can be worn together or separately. Available at Macy's, www.macys.com, Lord & Taylor and www.lordandtaylor.com. It could definitely be a good idea to gift a gold tone watch or a gold watch for that matter. Besides the presence of the priceless element gold, these watches are considered to transmit a clear statement of success. Moreover, the gold watch trend is known to be preferred mostly by those who want to convey a message of subdued classicism and a sense of security.
Roman & Sunstone Eternally Radiant Sterling Silver Round & Square CZ Stud, $30.00 – These high quality earrings come packaged in a beautiful black velvet gift box. They will dazzle your family and friends, and add some much needed sparkle to any LBD. Available on www.RomanSunstone.com.
Swarovski Pebble Pendant and Pebble Ring, $180.00 Each – This modern, elegant pendant reflects the organic trend. Its smooth, bold silhouette is complemented by sparkling crystal Pointiage ®. The ring captures the organic shapes trend; its smooth, domed silhouette is polished rose gold plated metal, complemented by sparkling crystal Pointiage ®. Get both on www.swarovski.com, and at all Swarovski boutiques.
Black Lace Skin Jewelry, $15.00-$38.00 – A unique collection of stunning jewelry designed to be worn on the bare skin. The brand boasts temporary tattoos and semi-sheer, lace-heavy, next-to-the-skin fashions that are inspired by striking ornaments, rich velvet fabrics, and gorgeous jewels.
BAGS AND PURSES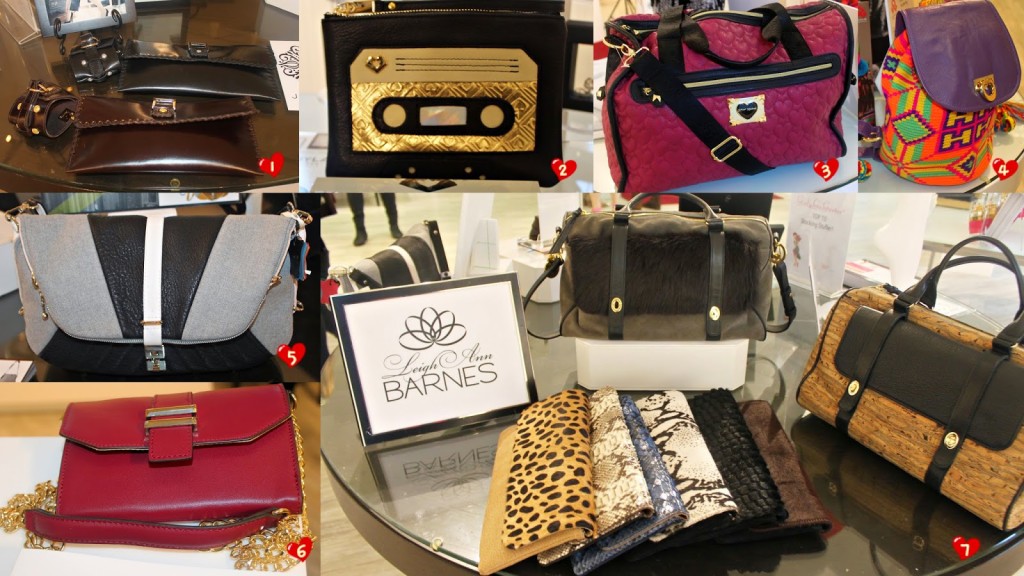 GIFTS FOR HIM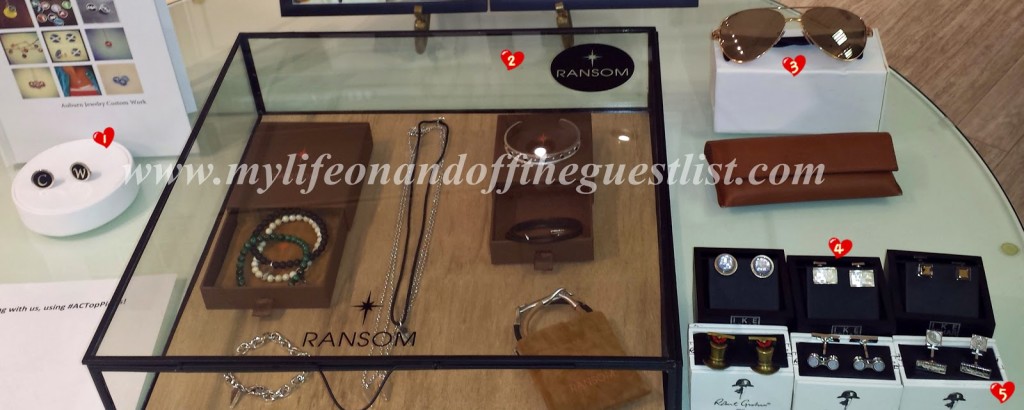 There were just so many wonderful gift options recommended by the Accessories Council, much more than all you see above. We're sure you'll see lots of great ideas for your friends and family. Naturally we have our favorites, and items for our wishlists, we want to know, what are yours?