The spring season means time for new things. It's time to make room for things you no longer use and welcome some new wardrobe staples. In celebration of the season of renewal, we bring you wonderful news about a two-day, online sale, on some amazing handbags.
Marie Odile for Soltek
, Made in New York designer handbags, is having a 50% off sale off every leather handbag in their collection. These chic purses include hippie-chic bucket bags, cool clutches, and lovely, ladylike satchels, made available to you, at half off their original price.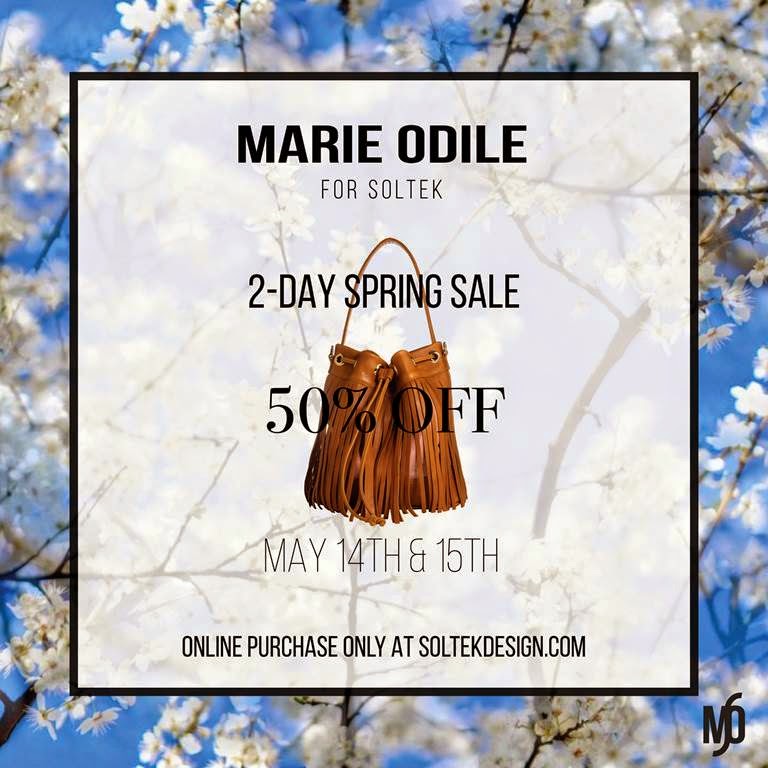 Followers and Friends of the brand will have an opportunity to pre-order one selected style daily as part of a 10-day sale countdown. Pre-order details for the Marie Odile for Soltek purses will be announced everyday on Facebook and twitter, follow @soltekbymo for information, and to take advantage on these beautiful handbags on sale.
Come discover your new favorite bag on May 14th and 15th when you shop the sale online at www.soltekdesign.com.