We are in the middle of tech heaven, a wonderful time when we're surrounded by innovative gadgets from our favorite tech brands. This week we've been immersing ourselves in the latest from Logitech G, the Gaming device division of Logitech. Whether you're an avid Gamer, an occasional hobbyist or just getting into Gaming, the latest gaming tools from Logitech G should be your must-have gaming tools. However, today we're highlighting three Logitech G products that are essential to the serious Gamer – the G933 and G633 Artemis Spectrum RGB Gaming Headsets, G303 Daedalus Apex Performance Mouse, and the newly launched G410 Atlas Spectrum RGB Tenkeyless Mechanical Gaming Keyboard. Get ready for lots of tech drooling.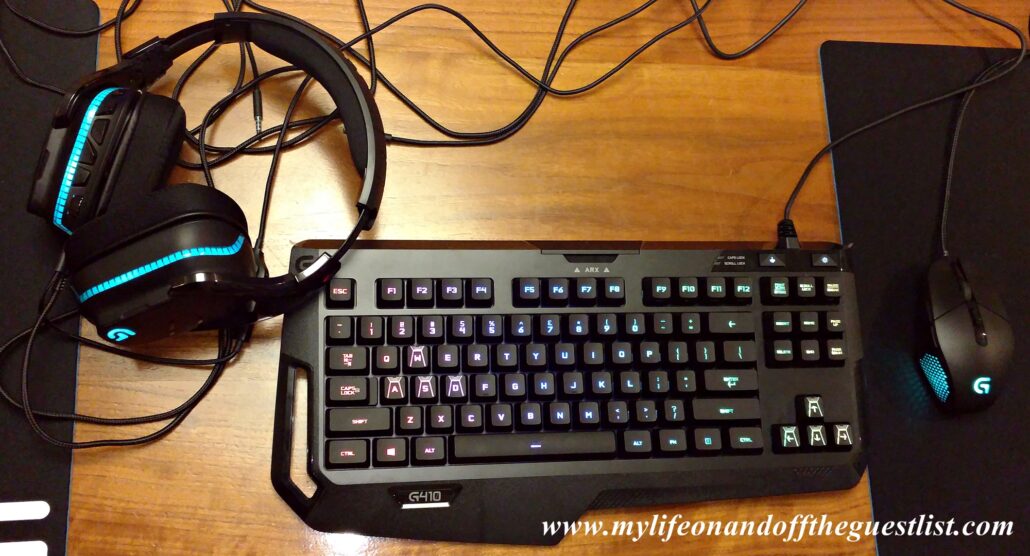 G410 Atlas Spectrum RGB Tenkeyless Mechanical Gaming Keyboard
Let's begin with the newest addition to Logitech G. This genius keyboard is a much for anyone who's serious about getting the upper hand in their gaming experience. Say goodbye to uncomfortable gaming positions, tight desk spaces, and much more thanks to this comfortable and very portable keyboard. Below are just some of the features and serious gamer should take advantage of with the G410 Atlas Spectrum Gaming Keyboard:
The G410 Gaming Keyboard gives you the edge on the competition thanks to its exclusive Romer-G™ switches that give the Atlas Spectrum™ compact mechanical keyboard up to 25 percent faster key switch actuation, meaning you will be in full control on that GGServers minecraft game.
Its built-in audio controls allow you to play, pause, stop or skip tracks right from your keyboard, as well as the ability to control your audio volume or mute your audio without having to leave your game.
it's ultra-light, compact, portable design makes the Atlas Spectrum easy to carry. It boasts only the vital keys needed for gaming and is designed to comply with pro gaming tournament regulations. For low-DPI gamers, the compact design of a tenkeyless keyboard gives you extra space to make wide swipes with your mouse and enjoy a more comfortable gaming experience.
Thanks to its brilliant illumination, you can find the right keys in-game or in the dark with its backlit keys. Logitech Gaming Software gives you control of lighting for optimum glow patterns and effects and lets you synchronize lighting effects with other Logitech G devices. Keep track of spells and other commands, games or game events by marking the keys from a palette of up to 16.8 million colors, or change colors to match your setup. The Atlas Spectrum has centrally lit keycaps and more uniform lighting coverage across each keycap for cleaner, more readable key lettering.
The Logitech Arx Control app for Android and iOS, adds second screen capabilities that allow your mobile device to display in-game info, vital system statistics, and more. Just place your device in the Atlas Spectrum'?s removable Arx Control dock, which is stored conveniently in your keyboard.
never be afraid to accidentally leave a game when you activate game mode to prevent you from accidentally leaving your game by hitting the windows button.
We love color so of course we're excited about the lighting and color options setting on these incredible devices. Want to see some of the glow patterns in action? Check out this video below:
G933 Artemis Spectrum Wireless and G633 Artemis Spectrum RGB Gaming Headsets
Ready for a gaming experience that surrounds you with incredible, immersive sound? Corded or wireless, expect cinematic sound from the G933 Artemis Spectrum Wireless and G633 Artemis Spectrum RGB Gaming Headsets, whether you're listening to your favorite music or expansive game soundtracks. Of course, you may want to consider the best gaming headsets under 100 if these are out of your price range, but if you're still interested then you can see all the incredible features below: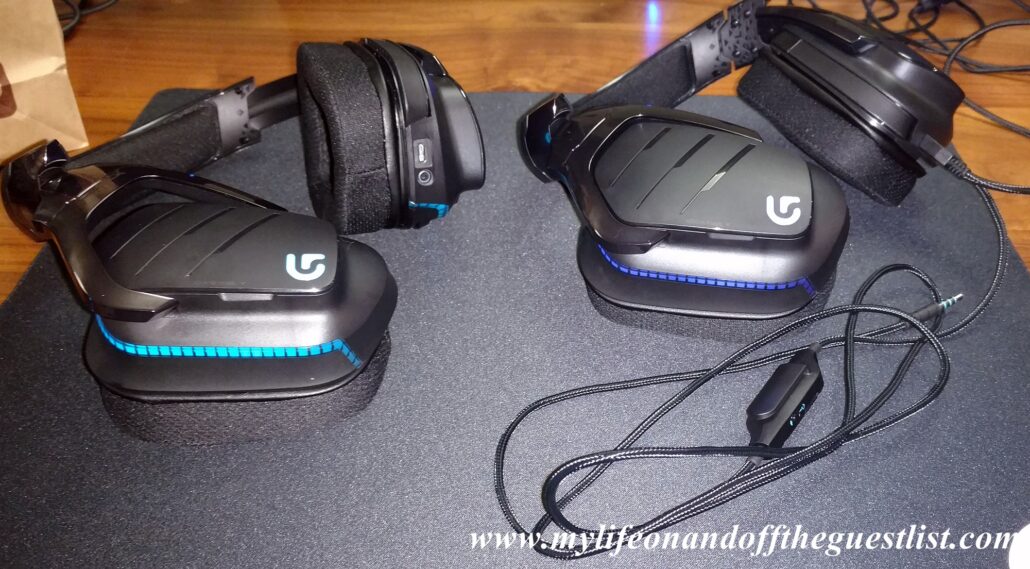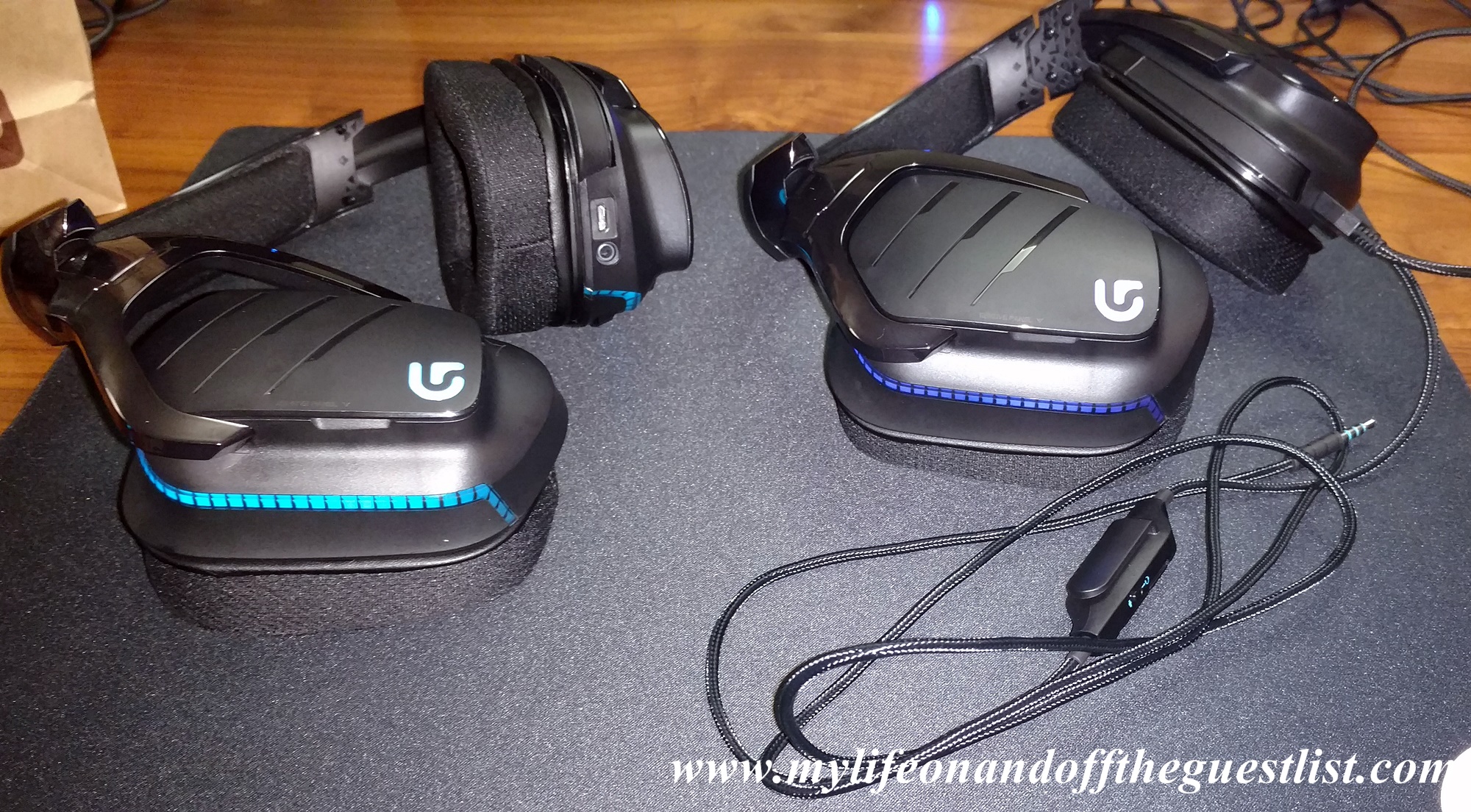 The G933 Artemis Spectrum Wireless and G633 Artemis Spectrum RGB Gaming Headsets boasts advanced Pro-G™ audio drivers (40mm Pro-G) made with hybrid mesh materials and 7.1 surround sound quality for unprecedented audio, and the ability to hear even the most subtle sounds.
They both work with PC, mobile, and game consoles, including PS4™ and Xbox One™. With the G933, you can even connect your home theater to the USB-powered wireless mix adapter and listen to TV shows, music, or movies wirelessly without disturbing the people in your home.
Both boast two customizable lighting zones: The light strip and logo, each of which can each be programmed to different colors or effects, or can be synchronized with your Atlas Spectrum Keyboard and Daedalus Apex Mouse. you can add a set of custom tags to enhance your look even further.
The G933 Artemis Spectrum Wireless Gaming Headset gives you the best of both worlds, with the option to play wirelessly or wired. Play lag-free on 2.4GHz wireless for up to 12 hours per charge, without lighting, or 8 hours, with default lighting. You can also use the 3.5mm analog input on the headset gives you the freedom to play wired without using battery power.
Want to program your G Keys? Customize your G key buttons using Logitech Gaming Software to enhance your gaming or media experience giving you better fingertip command and control.
Customize your audio settings and sound profiles to your preference for each game you play and your music.
Getting calls while you're gaming? No problem, both headsets allow you to answer calls without having to pause or take your eyes off your game.
What gamer doesn't like Easter eggs! Get crystal clear sound with the foldaway, noise-cancelling boom mic that's hidden away in the headset. When not in use, the noise-cancelling boom mic can be folded back into the headphones and is nearly invisible.
Wearing uncomfortable headsets in those hours-long gaming sessions can hurt. Thanks to the new sports mesh materials used in the earcups and headband, your ears are covered in soft and breathable for maximum comfort. The Over-the-ear earcups on both Artemis Spectrum Headsets are designed to fit around most ears without applying pressure on soft tissues.
G303 Daedalus Apex Performance Mouse
Everything about this mouse is mighty. From its super sleek shape to its incredible features, this mouse does everything you need and more for precise gaming experience and targeting. Read all about the advantages of gaming with the G303 Daedalus Apex below: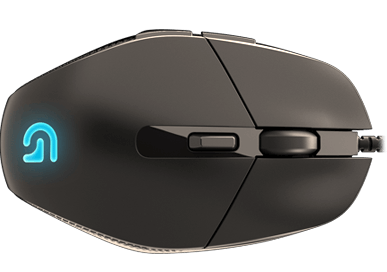 Boasting a core, the PMW3366, with Logitech's best optical sensor, and built with Delta Zero™ technology, the G303 Daedalus delivers exceptional tracking while minimizing speed-related accuracy variance, commonly known as "mouse acceleration", allowing for quicker reactions and more consistent targeting. For maximum responsiveness, the PMW3366 sensor has zero smoothing or filtering across the entire DPI range-even at high sensitivity. The sensor can be tuned, optimizing sensor parameters, not just LED intensity, to match the properties of your mouse surface for maximum high-speed performance and lower lift-off distance.
Logitech G took customer feedback from the community and used it to build a gaming mouse that meets the special performance needs of enthusiast gamers. They combined their highest-performing components, including the PMW3366 optical sensor, and put them in a lightweight, compact body.
The G303 Daedalus Apex™ metal spring button tensioning system keeps left and right buttons precisely positioned to reduce pre-travel and backlash, delivering an optimal response and feel. get ready for fast and accurate in-game actions.
Bring your mouse to life with "breathing" light patterns or set your lighting to sleep when you aren't using your system. Choose lighting color and brightness to match your style, system or environment from a palette of incredible color options. It's not unlike products of other manufacturers that allow you to put on your own light display with your peripherals. In fact, those who have the iCue Download for PC can have complete control over their Corsair peripherals, including RGB LED lighting but also fans and pumps.
The sleek shape of the Daedalus is designed for comfort and durability. It was is rigorously tested to make sure it can stand up to even the longest gaming sessions….and we know how long those can be.
You can fine tune the optical sensor in the Daedalus Apex to your playing surface to reduce lift-off distance and enable better accuracy, precision and responsiveness.
You can also program up to three profiles for individual players or games, including keyboard macros, lighting, report rate and DPI settings on your PC, as well as others with no additional software required.
In gaming, you need to move fast and precise, with the Daedalus Apex, you can switch through up to five DPI settings, from pixel-precise targeting, 200 DPI, to lightning-fast maneuvers, up to 12,000 DPI, in 50 DPI increments with zero pixel rounding.
All three gaming devices are available now on www.gaming.logitech.com. What's the word gamers? What are your thoughts on the latest from Logitech G?