We have some wonderful news for you fellow beauty lovers, and those of you who love personalized gifts, your go-to brand for consumer and professional beauty tools, Tweezerman, introduces beauty tool engraving, sure to make you beauty addicts, and makeup, and beauty professionals very happy. Now your favorite tools can become keepsakes. The new engraving system is available now on all Tweezerman Tweezers as well as their Brush IQ Cosmetics Brushes, with more beauty tool options to come. We had the pleasure of being one of the first to get our Tweezerman Tweezer of choice, the iconic Stainless Steel Slant Tweezer from their Studio collection, engraved with whatever we wanted.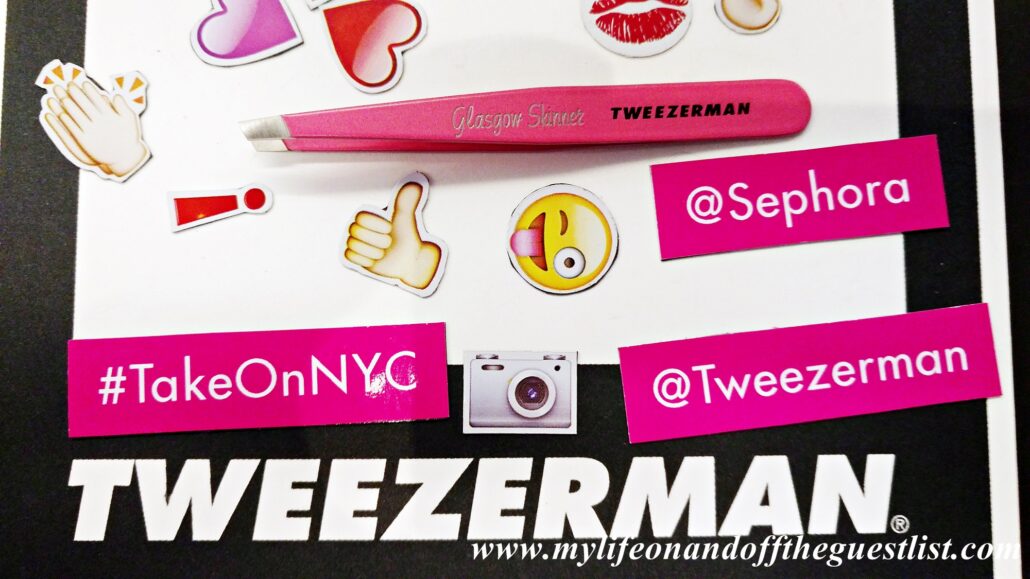 You can get your name engraved or surprised a friend or family member with their name. This personalization makes a wonderful gift for bridesmaids, giftbag addition, or a gift for any beauty fan. we know several makeup artists who'd love an engraved set of Tweezerman's Brush iQ Cosmetic Brushes….but back to us. After selecting our favorite Tweezer, in out signature color, of course, we worked with the engraving technician on selecting what engraved text we could fit on our Tweezer. We selected our name on one side and our Twitter/Instagram handle on the other.
The number of characters we could get varies on the following beauty tools:
Full-Size Color Slant Tweezer: 15 characters
Full-Size stainless Steel Slant Tweezer: 18 characters
Mini Slant Tweezer: 7 characters
Brush iQ Cosmetic Brushes: 10 characters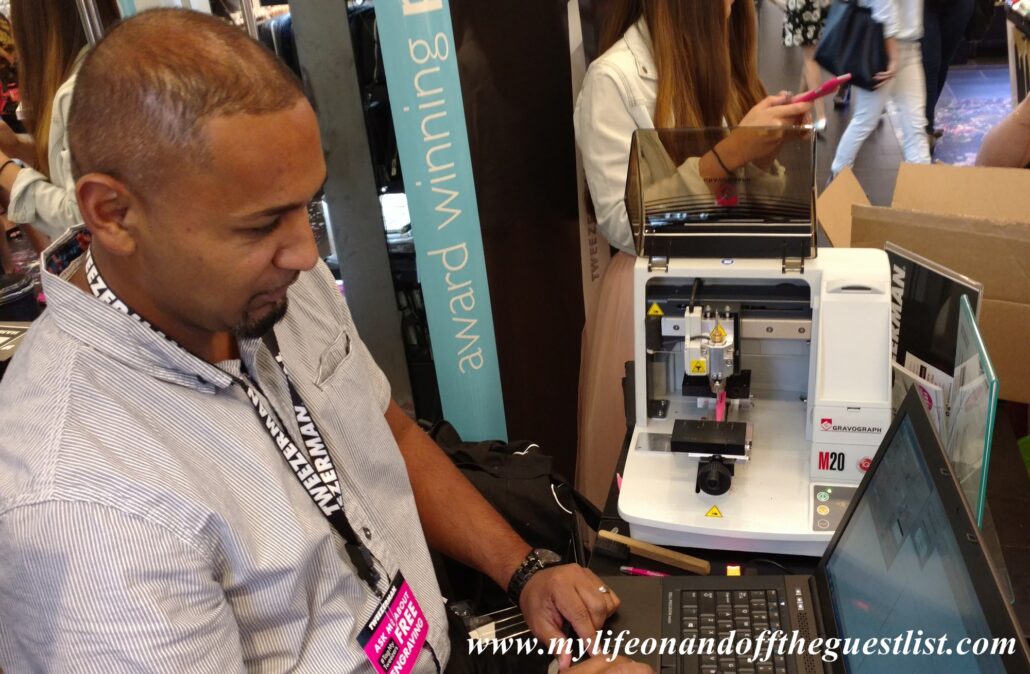 The engraving system allows a choice of five fonts: Victoria, Script, Franklin, Miriam, and Benguiat, but you'll be happy to know you can also get select icons engraved on your beauty tools including hearts, stars, and smiley faces. Check out video of our Tweezers getting personalized:
Engraving services are available now on Tweezerman.com and costs only $5.00 per item engraved. The site also offers you the opportunity to see a live preview of your engraved order before you purchase.
How will you make your Tweezerman beauty tools unique?