As I said in part 1, something was happening with my throat and the water and lime wasn't helping as I thought it would. Anyway, as you may or may not know, there's a lot of broohaha going on at the UN so transportation anyway between 14th Street and 59th basically sucks. Zia and I decided to walk to Barneys because it was a pretty nice night (way too hot and stuffy in the subway), getting uptown via bus or taxi was completely out of the question per the UN events and of course we were sure that it wasn't that far away, so we'd walk (and really it wasn't – good workout – I expect some great butt comments).
So we finally have arrived at Barney's (60th & Madison) for the launch of Allure Spa magazine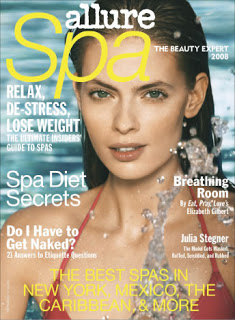 We made it with only 20 or so minutes left in the event – perfect. Unfortunately we missed our opportunity to indulge in the following:
"Receive mini-facial treatments from Sampar and Kanebo, get a one-on-one skin consultation by 3LAB chemist, John Kressaty" but we are in time for Zia* to get a birthday makeover (I cannot show you photos as i've been sworn not to show her face but she didn't say anything about the backof her head – LOL)


After her makeover, we walked around a bit, she drank wine, I drank water (my throat getting worse) and entered a raffle for a huge basket of Kanebo products, grabbed our giftbag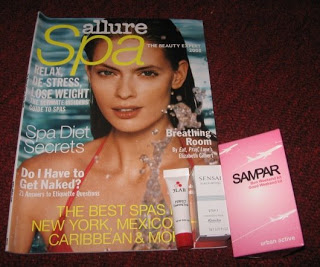 and left to attend the National Jean Company/Boho Magazine event on 78th & 3rd (again, we decided to walk – we defninitely got one hell of a butt workout). This makes me think of when parents would berate their kids with stories of how they had to walk miles upon miles to get to school, the store, etc – if my future kids dare to say anything about whatever privileges they will have, i could surely use this – "I had to walk three miles to get to an event", of course they might say it's time to get mummy into a home for that outburst but at least unlike most of the other parents of old, I will be speaking the truth. Anyway, we had to divert a bit somewhere along 76th or 77th & Park, because there were police barricades and cops all over but we didn't have time to ask what was going on, we had 30 minutes left until the National Jean Company/Boho Magazine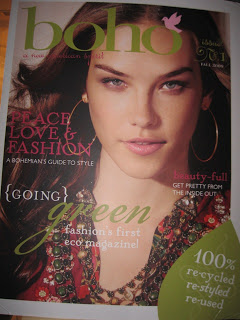 We were greeted with a woman with a lovely tray of individually wrapped cookies from Ruby et Violette (the Lemon White was my favorite), and followed by her was another with my new favorite drink. It is an antioxidant powerhouse called Purple Beverage, a great tasting drink which has 7 antioxidants (Blueberry, Black Currant, Acai, Pomegrante, Black Cherry, Purple Plum, Cranberry). I'm not sure how many of you are familiar with the drink, Ribena, which is made with Black Currant (if you're from the Caribbean or the UK, you probably know about it) but Purple tastes a lot like Ribena.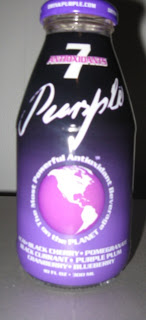 We got there pretty late so we missed the crowd but there were still a few people mingling about.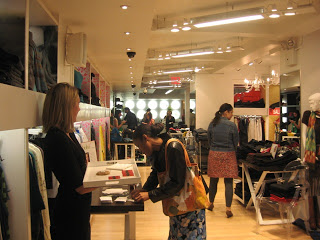 I even entered their contest (here I go again), I don't even know what it was for and I know I won't win but ever the optimist I entered. I truly hope to be surprised one day, maybe the universe will take pity on me.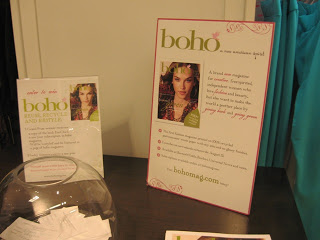 At this time, it was nearly 9 pm, our friend, Angelique* was supposed to meet us at this event (the poor girl had to work late at the office – boy do i NOT miss those days), she said she'd leave work at 8 pm, she left at 8:30 pm instead. She never made it because the train was taking so long, so we told her to meet us at the Village Underground, where Zia wanted to celebrate her birthday. We did grab a gift bag for her though and Yay!! I got to grab an extra one, which goes directly to Estephanie when I see her at the Cosmogirl Concert Event today (see, I keep my word).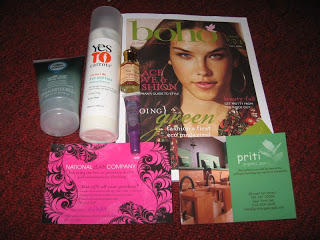 Part 3 coming Soon
*Some names have been changed to protect the permanently shy and those possibly under witness protection