Tuesday brought four events but we only got to three (sometimes one event is especially wonderful and you don't want to leave, other times you're just too tired or tow or more events will overlap each other). Tonight, we missed one because of the latter reason.
The first event we attended is the Intermix Shopping event to benefit Charity: Water. Charity: Water is a non-profit bringing clean and safe drinking water to people in developing nations. I was first introduced to this organization a few years ago. I remember because I attended an event they had at TenJune, a day or two before TenJune officially opened to the public. Anyway, Dave, my cousin and I met up with Kim at Intermix and after browsing and drooling over the sale items, headed over to the bar to grab a glass of champagne and then continue on to more browsing and drooling. For me it was these gorgeous boots (hello Santa are you listening, more importantly – reading?) and this green bag
We mingled with the crowd, which was a slight mix of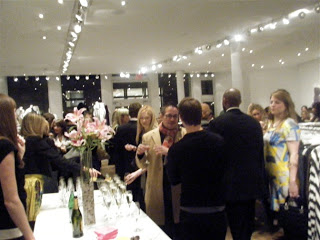 I implore you to visit the site, read Scott Harrison, the founder of Charity: Water's story on this great organization and then show your support by purchasing Charity: Water merchandise or simply donate what you can.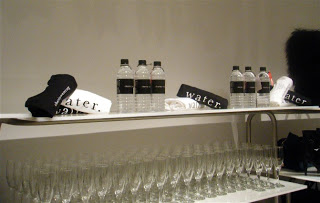 From the event at TenJune, I own the bracelets, water bottle and at this event, I finally purchased the t-shirt (which I am wearing as I write this)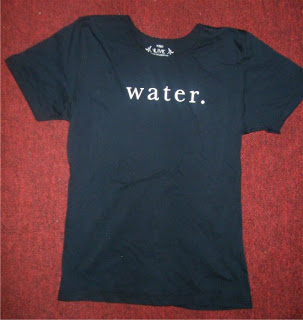 The next event we went to was the Diane Von Furstenberg hosted launch party for the book "Style File: The World's Most Elegantly Dressed" by Iké Udé and Arude Magazine. Mr. Udé is an artist, writer and publisher/editor of Arude Magazine. We were lucky enough to not only get a complimentary copy of this exquisite and funny book but also get it signed by Mr. Udé. Below is my a photo of my copy and Dave getting his book signed
I also got a chance to get a photo of the fabulous Dandy of all Dandies, Patrick McDonald, who you may realize knows a thing or two….thousand about hats, posing with his page in the book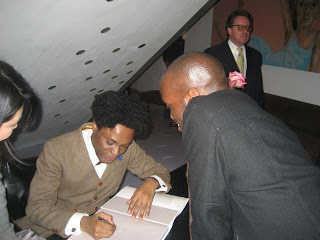 Diane Von Furstenberg was in attendance but I just missed her (darn) but anyway, here's a photo of some of the attendees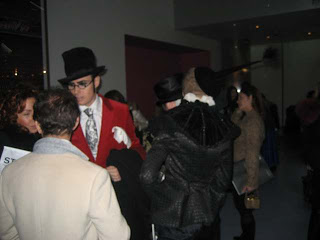 From the DVF event, we (without Kim as she decided to stay) moved on the Step Up Women's Network's Annual Holiday Membership Event. The Step Up Women's Network is a national non-profit membership organization dedicated to strengthening community resources for women and girls.
We were running late and by the time we arrived, just about all the speakers were done. We were surprised by two things, one Dave was the only male there as an attendee (he was not too happy about it and made it known for the entire 10 minutes we were there). We even had a sort of mini game going if we spotted another man, figure out if he was an attendee or security or bartender. No luck, Dave was the only guy. Anyway, the event was held at Mansion and when we arrived they were drawing their raffle. The terms were you had to network with five women to put your name in the raffle but since I got there late, no luck for me. Four lucky women (there were five prizes but one woman won twice …darn) won Maxx New York Handbags (double darn) and a gift basket filled with beauty products.
But not all was lost, Dave, my cousin and I did manage to walk away with this prize. This was our gift bag for this event.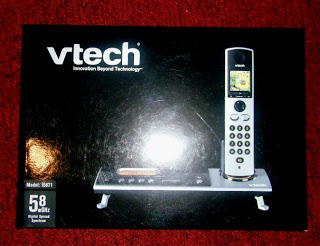 This is a i5871 5.8 GHz expandable cordless phone system with digital answering device. Not too shabby if you ask me. I promptly took a photo and texted it to Kim, who was devastated because she decided not to attend at the last minute. Until the next event