Anyone who knows me knows I love to read, I have to distance myself from Borders as much as Shoe Stores. I don't just buy one book; I usually walk out with three or four everytime I walk into Borders, so when an event like this comes up, I'm both terrified (that I will start roaming the aisles and start picking up books) and excited (because you usually get a copy of the book). Anyway, off we (Dave, Kim, Marisol and I) go to the Marie Claire Book Club Event.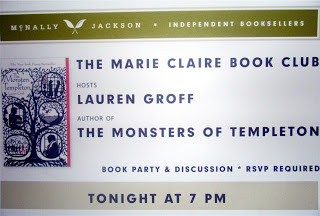 This is also our first Marie Claire Book Club Event, so we're excited. The author is Lauren Groff and her first novel, The Monsters of Templeton.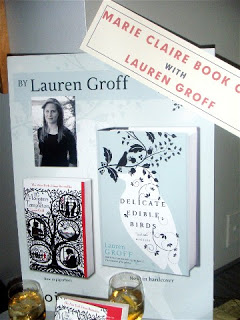 You can find out more on the novel by clicking here. The event was also sponsored by one of my favorite Cognacs, Navan Liqueur. A cognac from Grand Marnier which is made from Black Madagasca Vanilla….ummmm…yummmm..
Anyway, we missed quite a bit of the event but we arrived to a very nice crowd
We also enjoyed some cocktails
I did get to meet, albeit briefly, the author and took some photos of her
From what I read on the book jacket, it's really interesting. I didn't get this book this night (didn't purchase nor did we get it in the giftbag) but knowing me, I will get it. Instead, we got this book in the gift bag, The Physick Book of Deliverance Dane by Katherine Howe.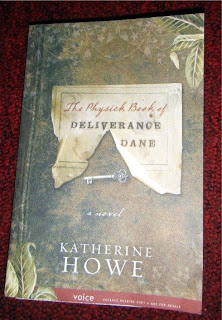 Here is the rest of the giftbag