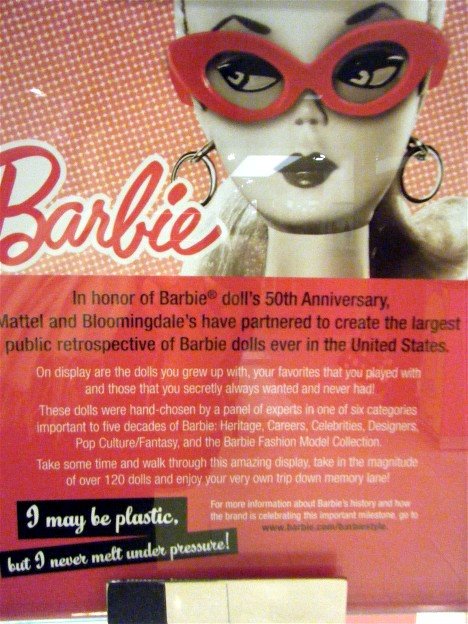 In celebration of Barbie's 50th Anniversary, Bloomingdales 59th Street has about 120 Barbies on display this month. You can see the original Barbie and all the Barbies from then on to today displayed on the 3rd floor of Bloomingdales. The spectacular retrospective features Barbie dolls from the five decades, in six categories: Heritage, Careers, Celebrities, designers, Pop Culture/Fantasy, and the Barbie fashion Model Collection. You can also purchase Barbie clothing for the grown up little girl in your life (even if that little girl is you). I got a few photos of my favorites below: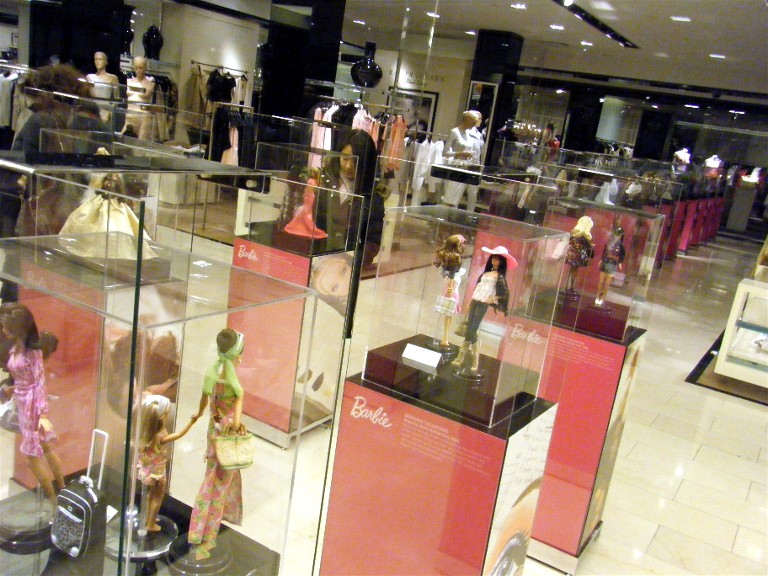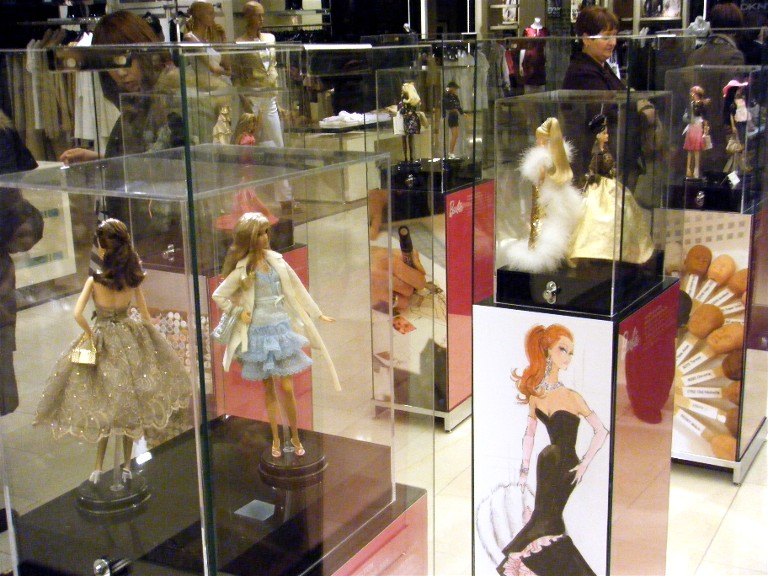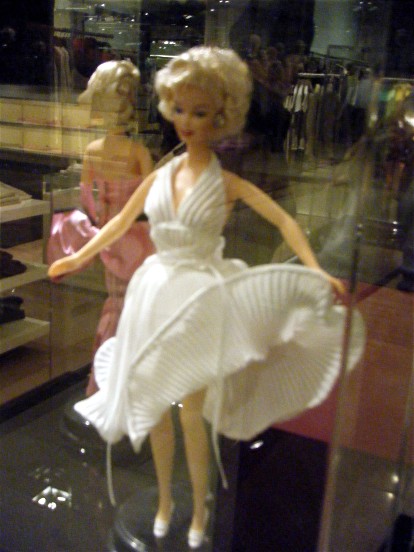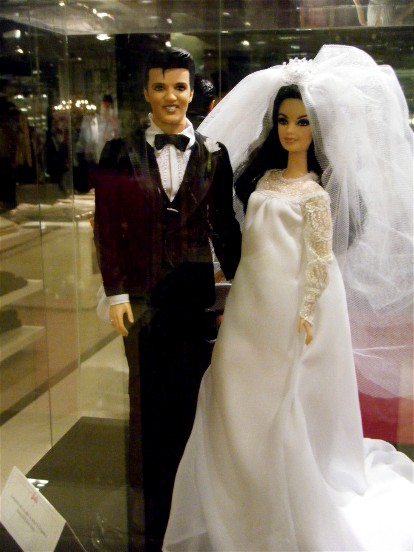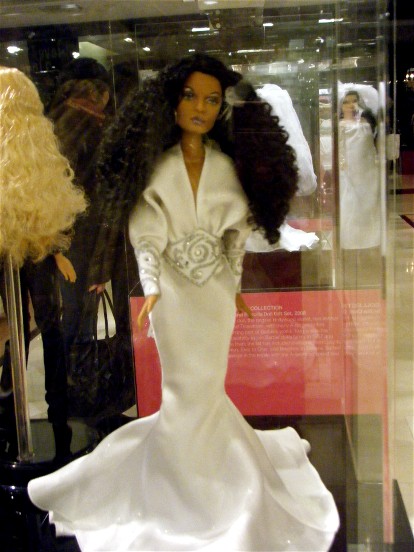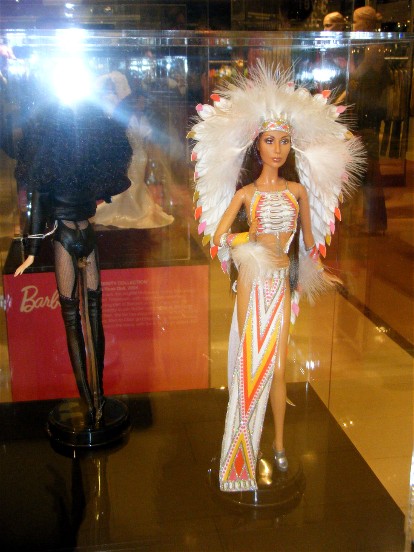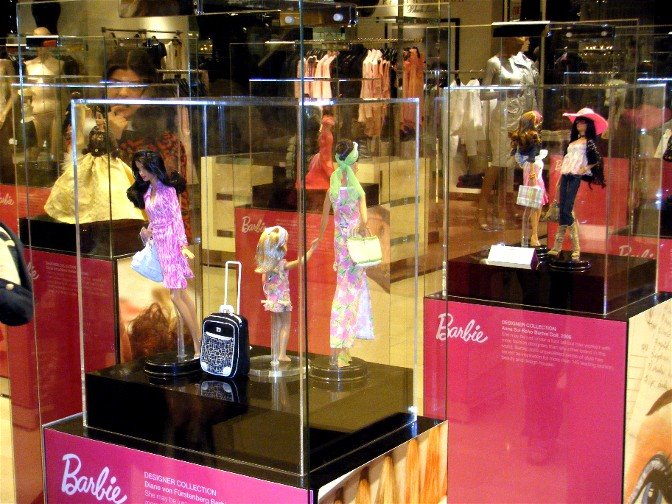 Some of my favorites were the more elaborately dressed Barbies from the Pop Culture/Fantasy collection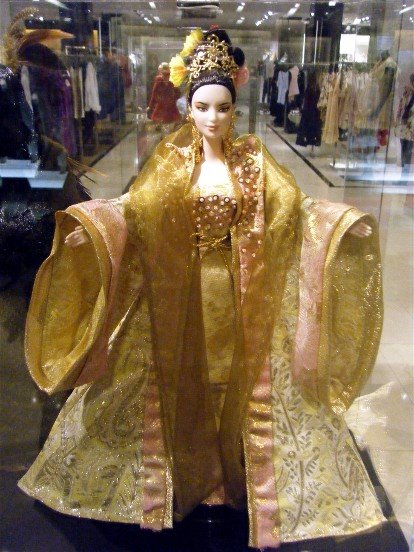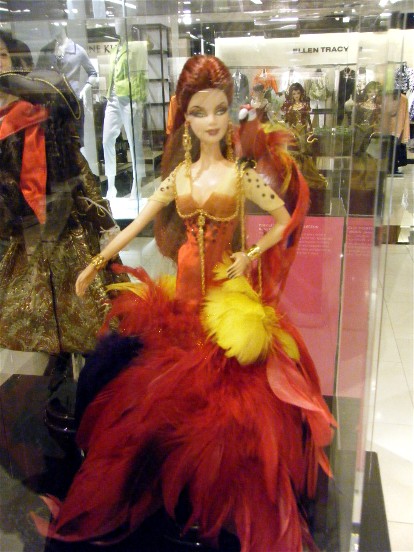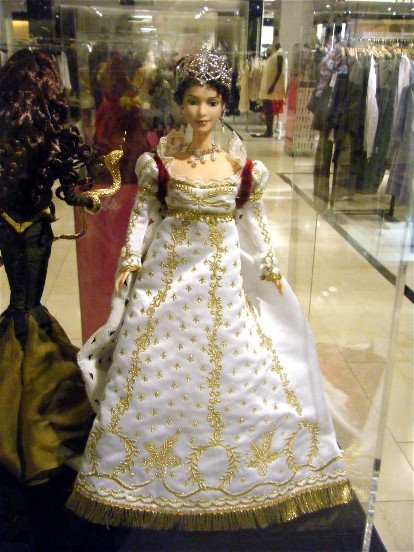 but you couldn't help but love each one for its individual style, details, and fabulous accessories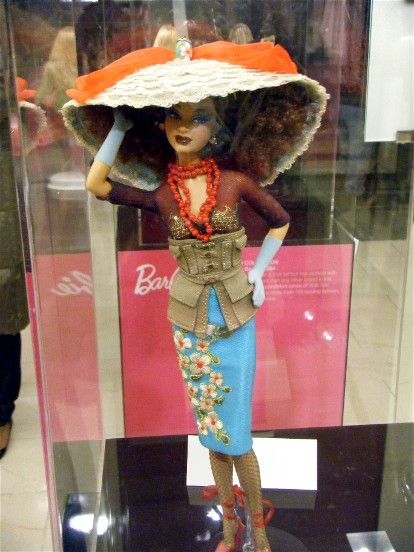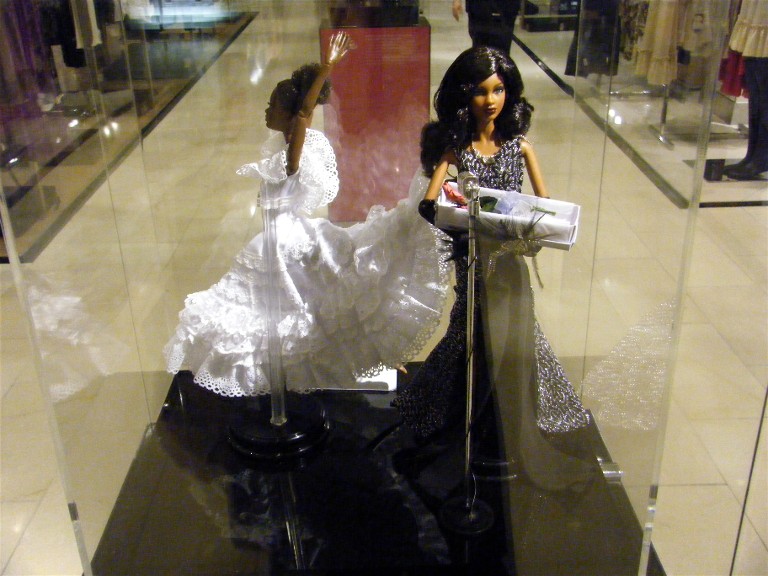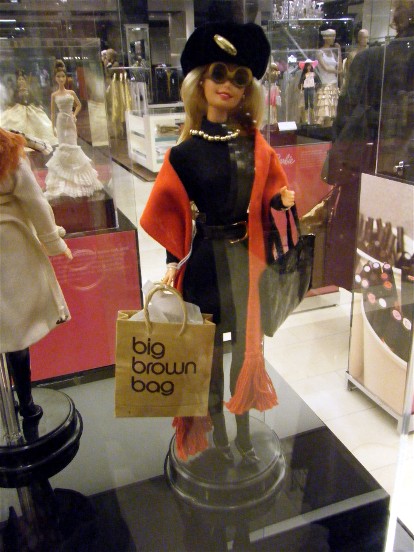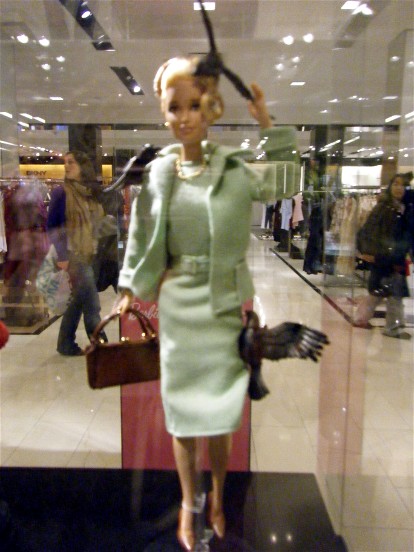 and last but certainly not least, we can't forget the classic Barbies, the original doll so many fell in love with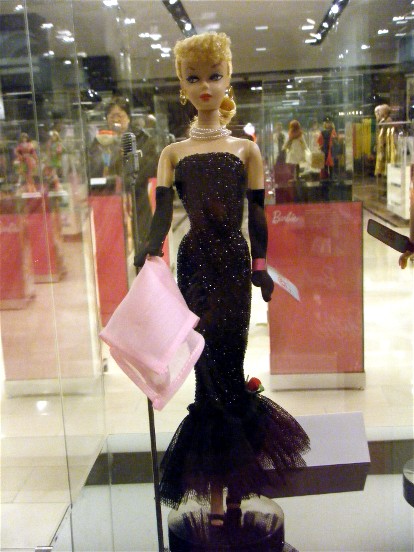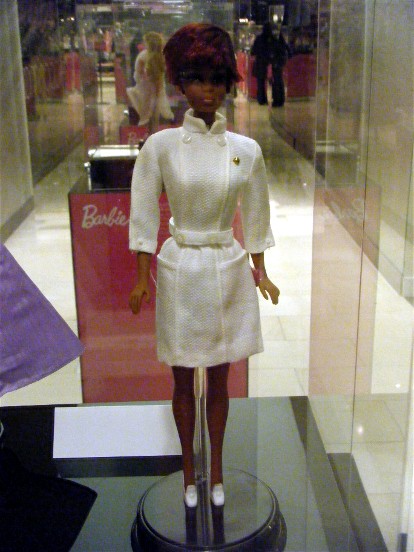 We shared our favorites with you, now tell us, do you have a favorite Barbie doll? Are you a lucky collector who lives, breathes and worship Barbie, then head over to this amazing display honoring everyone's favorite doll and fashion icon. We're not blessed with many (we only have two), but they are in pristine condition and we mean them to stay that way.