Are you ready for fun holiday parties? Are you ready to wow your fellow partygoers with your fun and unique holiday style? Today we're talking holiday party fashion, not the holiday cocktail party dress fashion, but the fun, whimsical office Christmas party fashion. Just in time for the season, Captain Morgan and Tipsy Elves launched the perfect holiday party fashions. These sweaters and onesies are far but ugly, but they are great attention getters.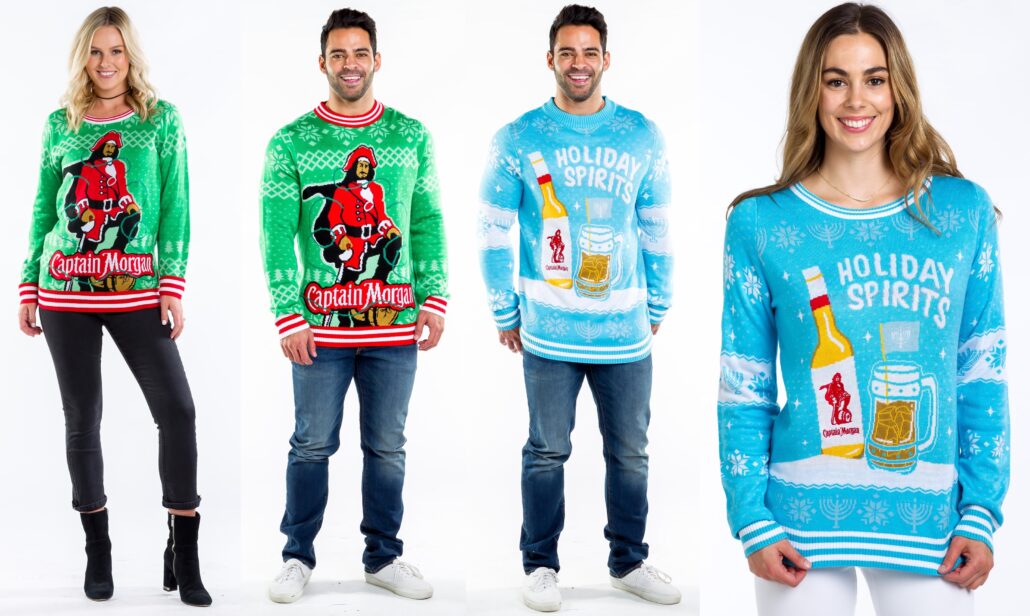 Captain Morgan's online store and the Tipsy Elves' site are chock-full of fun holiday sweaters, onesies and jumpsuits you need to get your holiday festivities on. Their holiday sweater features the Captain Holiday Sweater, Funsie Onesie, Sweater For Two, Captain Morgan Jumpsuit, and a Light-up Sweater.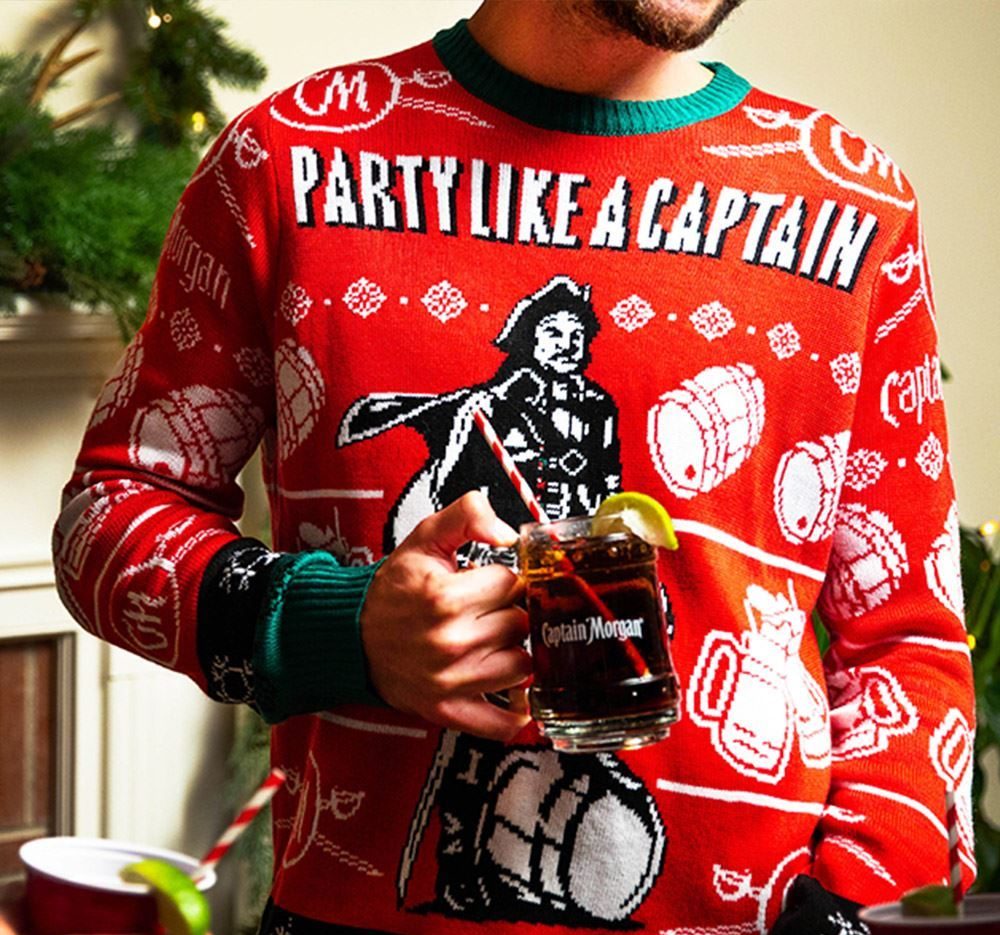 The Captain Holiday Sweater is made of 100% Acrylic and perfect for any holiday occasion. The cozy, comfy sweater features the Captain's image, barrels of rum and the words "Party Like a Captain". It's available in small, medium, and large for $45.00.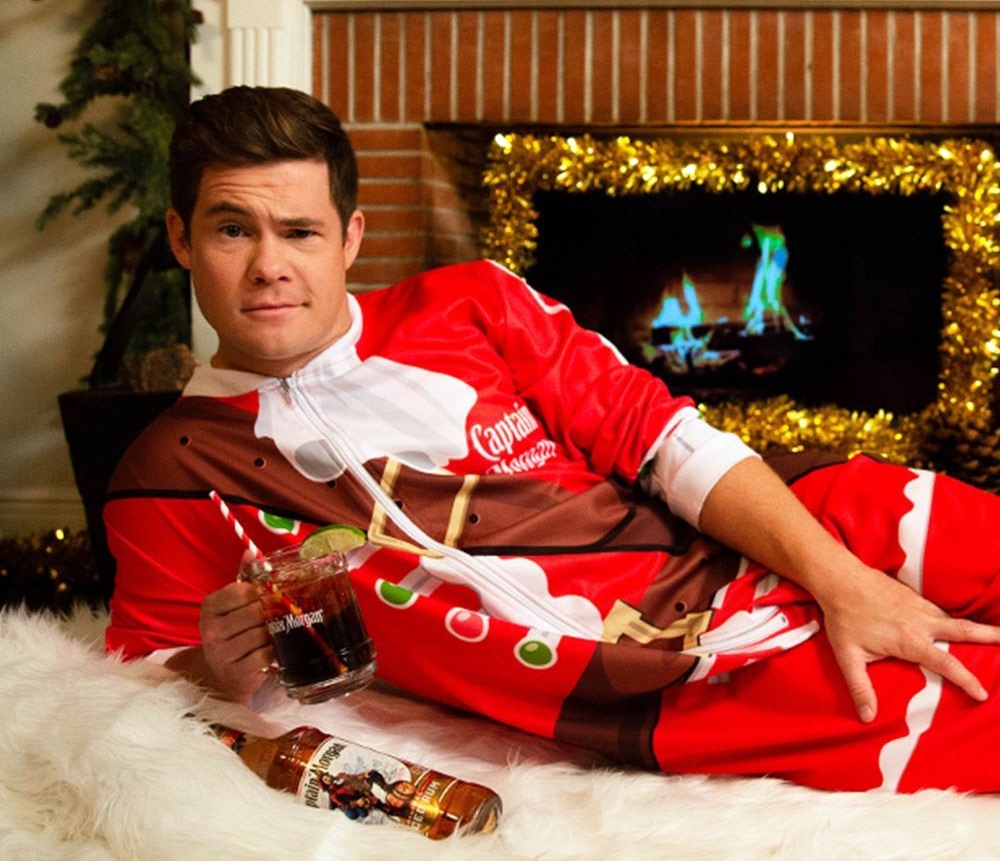 The Captain Morgan Funsie Onesie, as seen on Captain Morgan Chief Party Officer Adam Devine, is a gloriously fun holiday pajama. Made from 100% polyester, the onesie is a fun take on the Captain's pirate outfit. Available in small, medium, large, and x-large, it can be yours for $55.00 (NOTE: it was just reduced to $38.50).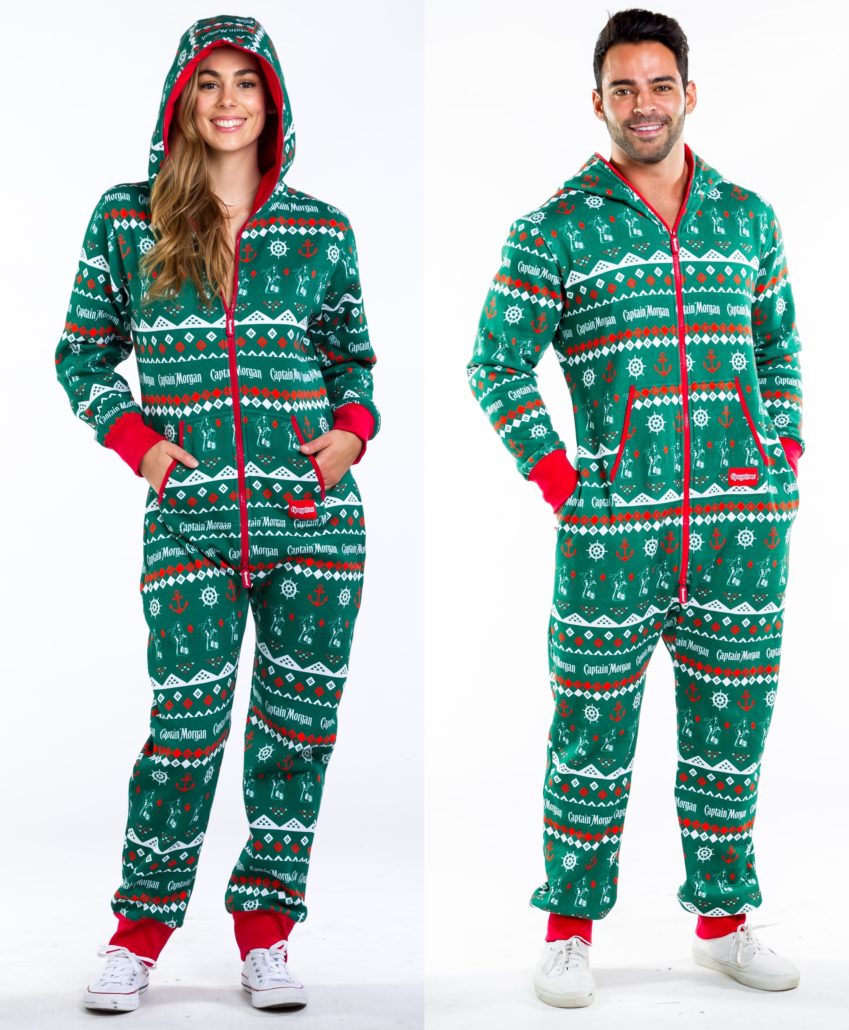 Not every holiday party needs to be with other people. If you're going it alone this season, the Captain Morgan Jumpsuit is just what you need. Enjoy warmth and coziness all season long with this cotton/poly blend jumpsuit. Available in XS – XXL, we recommend you get it before it sells out. It's yours for $69.95.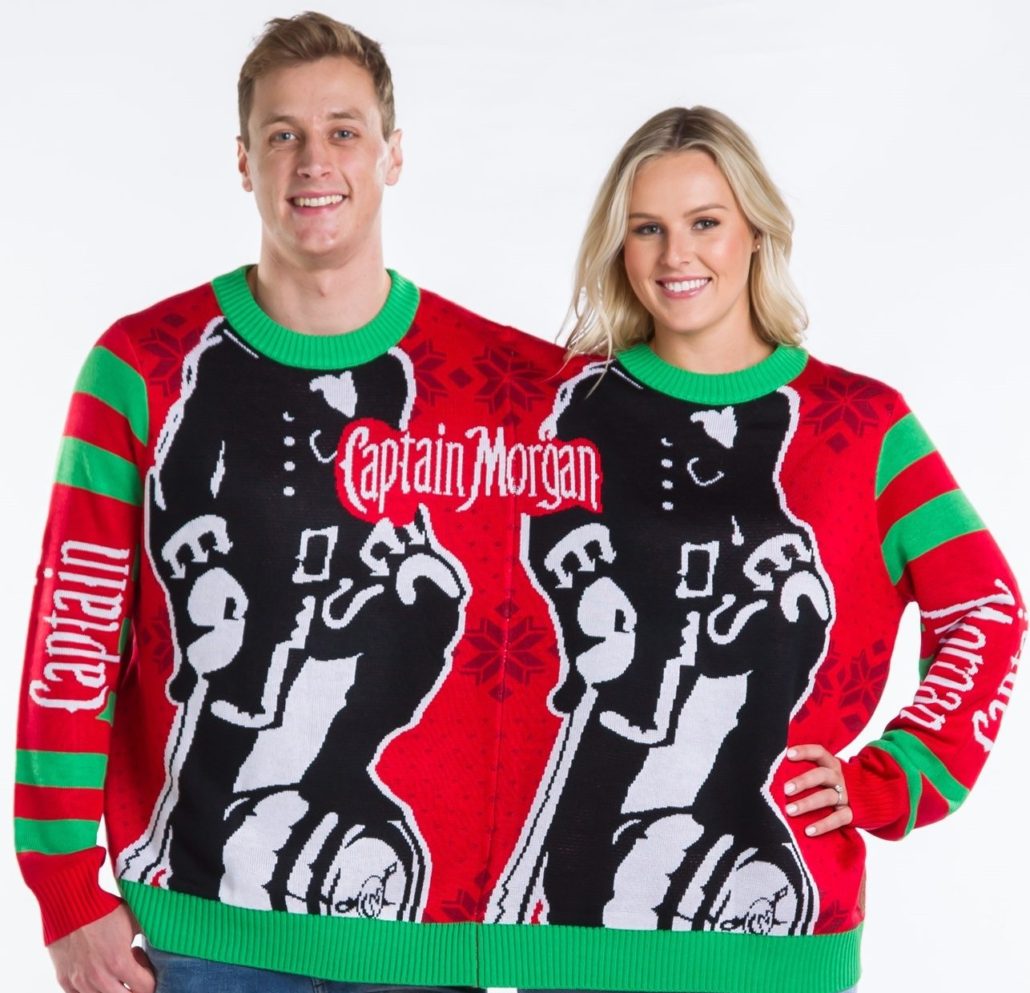 The Double Shot Two-Person Captain Morgan Sweater is perfect for you and your wingman or significant other. Have double the fun and really be together in this unisex sweater, available in one size. The double panelled sweater features reinforced seams and regularly $94.95, but you can get it now for only $56.95.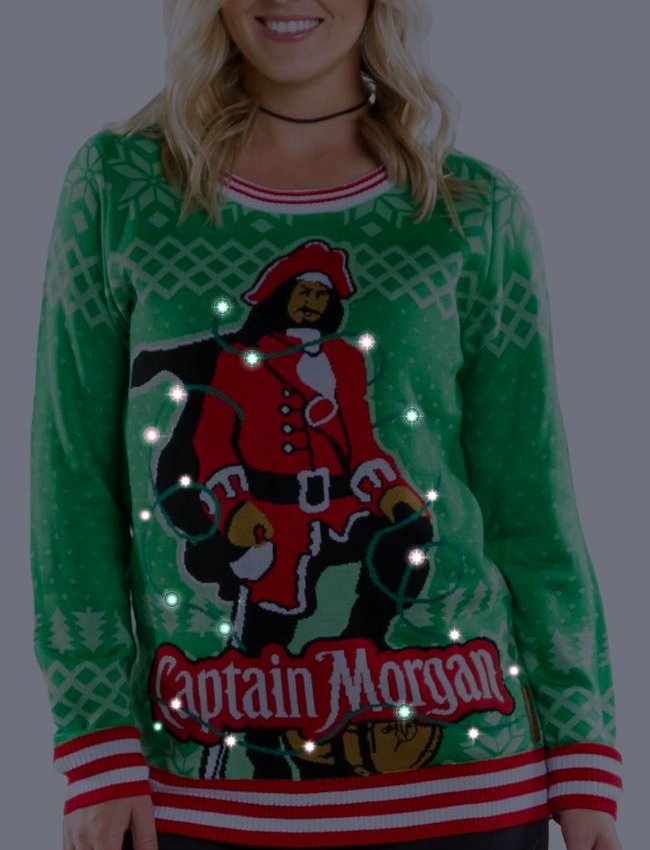 You'll love the Captain Morgan Light Up Sweater, because like its name says, it lights up! You'll always be the star of the holiday party in this light up sweater that features that Captain surrounded by a string of illuminating lights.
These are a few of the Captain Morgan and Tipsy Elves holiday party fashions that are available. We have our favorites, which of these holiday fashions are yours?