If you've never been to The Plaza's new Retail Collection, Plaza Beauty by Warren.Tricomi, please add it to your list.
This wasn't the first event I've been to here (I also went to the opening) but it is the first one I've written about). Anyway, I went to this event by myself, but was meeting up with everyone else later at another event. The event invited you to a "Enjoy night of cocktails, shopping and must-have beauty tips from renown celebrity stylist, Joel Warren".
I checked in and was given a $25 gift card card redeemable towards $100 purchase then was shown the bar where I was introduced to a new liqueur made from Green Tea called Zen Green Tea Liqueur
Of the three drink specials available, I had the absolutely delicious, Revitalizing Zentini
One was all I could have though because the drinnk was strong (have been experiencing a lot of heavy handed bartenders lately) and I was drinking on a practically empty stomach and any more would have me a bit too loose. Anyway, with drink in hand I went off to browse the goods. I didn't go to too many places; I basically stayed at the Warren.Tricomi area
there were so many products to choose from that are wonderful but I finally decided and purchased two bottles of the Leave-In Conditioner, which I absolutely love, love, love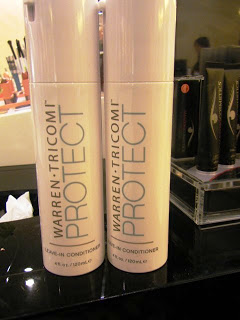 This took me an entire 10 minutes to decide and select, so I had a bit more time until I had to leave to meet the crew at the next event. I pretty much have tons of beauty products so I decided to look at candles. I love candles and I don't purchase them or use burn as I use to. Aftrr going back and forth between two different brands and scents for 15 minutes, I made my decision and purchased an amazing scented candle – Cote Bastide Ambre Candle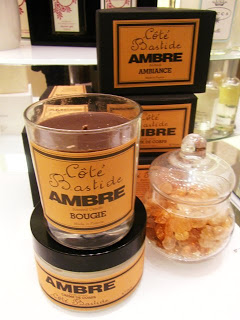 By this time it was time for me to head out. Unfortunately I didn't get to meet Joel Warren but there were other events to attend; with purchases in hand, I put down my empty Martini glass and headed out but of course picked up my giftbag on the way out.