On a ridiculously rainy day, I attended the media event for Rani Spa, located at 42nd Street and 10th Ave and created by Dr. Rani Thukral.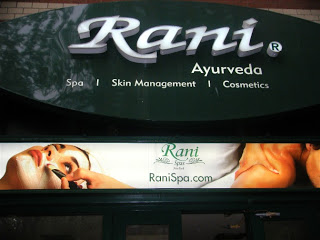 Dr. Rani opened her first US Spa in Long Island; today, she, along with her son Anuj Thukral, own several spas in Long Island, Queens, Brooklyn and now one in Manhattan. Media were treated to a complimentary Red Rose Facial, Henna tattoos, Head and Neck Massage, Eyebrow Threading, Makeup and hair touchups.
I enjoyed the Red Rose facial, which was so fabulous. My skin felt extremely soft and looked brighter (I couldn't stop touching it); two Henna tattoos (which I ended up messing up) and I also got to interview the Henna artist while she was doing someone's tattoo (she's very shy but she eventually started talking)
I also got to add some much needed bounce to my hair and interviewed the hairdresser and found out the prices are beyond reasonable
We also got to enjoy a variety of hors d'oeuvres and wine (I only got one photo though, I was too busy getting pampered)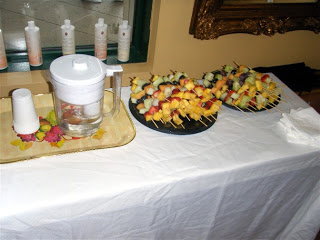 Anyway, I did get to speak to Dr. Rani Thukral and her son Anuj and they were very gracious in telling me about the ins and out of their spa
and Dr. Rani was even more generous in giving me her a full size jar of her fabulous Life-n-Life Overnight Creme that Dr. Rani talks about in the video interview. She promises it will make my skin incredibly soft after just one use. I haven't tried it yet but I cant wait to do so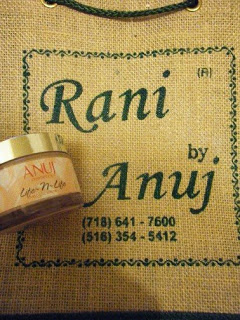 All in all, a great event for the spa and a spa that offers amazing services and skincare products at wonderfully low cost to the customer. A must spa to visit. Walk don't walk to Rani Spa.