generic kaletra pills I usually don't travel too far for an event unless if it is an exceptional one or if shoes are involved………….and this time, shoes were involved. I'm talking about the Bourgeoisie Shoetique Spring Affair; which took place in Harlem, that's right ladies, there is a faboosh shoe boutique in Harlem. Onwed by the fabulous Rashidah Ali and hosted by the gorgeous (yes, I'm slightly envious) Selita Ebanks, Bourgeoisie is located at 2366 7th avenue, between 138th and 139th, an quick ride uptown on the A/C or B train.
lopinavir uk I arrived (again alone….Zia* and Alexandra* joined me later) to find the party (located in a tent errected right outside the boutique) in full swing
get link Models were servers who alternated between carrying exquisite hors d'oeuvres
go site and the gorgeous shoes available for sale at Bourgeoisie
lopinavir coronavirus covid 19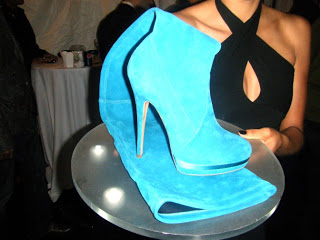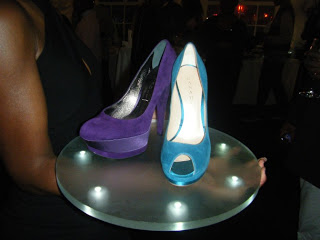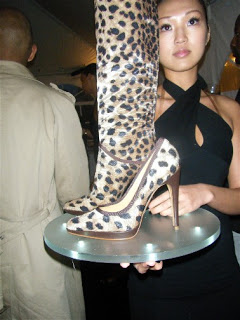 http://fitkatbykatrinabowden.com/?ka=lopinavir-log-p To pass the time, I walked around the tent taking photos of the amazing and delicious culinary set up they had available for guests and giving directions to Zia* and Alexandra*
Not a second after I was about to step my right foot into the boutique, I was told the celebs started to arrive. I didn't stay for the entire arrivals but I did get Selita Ebanks, Jessica White and Rashidah Ali on the carpet (other attendees included Bridget Bland of Harlem Heights, Melyssa Ford, and Bevy Smith)
I wanted to do video interviews with them but I guess it was too crazy so it never happened (oh well). Anyway, the girls still hadn't arrived yet which gave me time to check out the boutique and some of the shoes they carried
Below are some of the shoes that made my bank account and my feet cry (there was much drooling as well)
It was during this time that the girls arrived and I got to walk the entire event over…again (of course I got to enjoy a bit more hors d'oeuvres, no complaints here). They showed me who the cast of Harlem Heights were (sorry, I don't watch) and we caught up a bit, drooling some more over the shoes, enjoying the atmosphere, etc.
The event also was a chance to unveil the famous newest , which are only available at Bourgeoisie lopinavir pills Giussepe Papaya Platform (hence the event name) and they are WOW!!! That's all I can say….WOW!!! (thanks to the Garner Circle PR and Jonny Nunez for the photo below)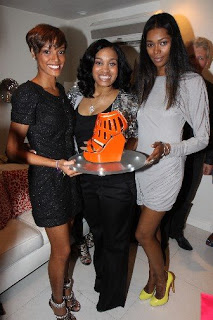 https://secureservercdn.net/184.168.47.225/3a2.70d.myftpupload.com/wp-content/uploads/2009/05/Shoe-Event-009.jpg?time=1590943746
240
320
Glasgow Skinner
https://mylifeonandofftheguestlist.com/wp-content/uploads/2013/04/on-an-off-1030x151.png
Glasgow Skinner
2009-05-14 02:17:00
2015-08-20 21:36:54
Bourgeoisie Shoetique Spring Affair "The Platform"