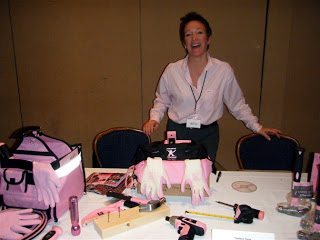 Ladies, if you're like me then for the most part, tools look like alien objects to you and handling a hammer has probably resulted in hitting your thumb instead of the nail. Well get ready to be comfortable with tools, Tomboy Tools has the perfect tools for you. "Tomboy Tools is dedicated to empowering women, both in their pursuit of hands-on education as do-it-yourselfers and for those seeking to grow their incomes through a successful home-based business."
At the Holiday Gift Guide, Tomboy Tools featured the Pink Tomboy Traveler, a tool kit especially for the woman which retails for $79.95. First, major points for it being Pink (my fav color). Second, the hammer, which on its own is a mere $14.95, has a magnetic slot where you put the nail (no need to hold the nail with your other hand) – you can hammer with one hand! No more cussing like a sailor when you miss your intended mark and hammer away at your thumb. I'm happy to say I got to take home one of these cool hammers (I'm still waiting for the opportunity to use it)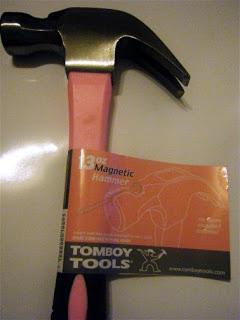 The measuring tape is also girl-friendly and wallet friendly too at $12.95. It has fractions which makes measuring so much easier to read.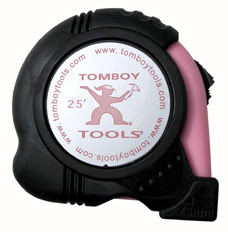 As I said the tools come in pink (blue is also available if you find your husband or boyfriend can't keep his hands off them) and over the next 12 months, Tomboy Tools will be donating proceeds from specific pink products to The Avon Walk for Breast Cancer. Details of the amount donated are below
They have also collaboratd with Habitat for Humanity to help build much needed homes.