Stoli
, premium Russian and groundbreaking in flavored Vodka, has introduced something new to the world of Vodka –
Stoli White Pomegranik
is the first naturally flavored Vodka.
"The fruit's deep, earthy aroma entwines with a bright hint of cherry and red berries. As for the taste, white pomegranate presents boldly, mellows with notes of cedar – and then finishes dry as herbal tones coyly linger on."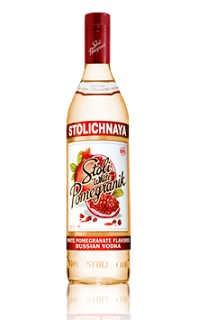 Many people don't know that there are several varieties of Pomegranates and Stoli has used the rare white pomegranate. The white pomegranate has a yellow skin/shell as opposed to the ruby red skin/shell we normally see and is actually sweeter than the red ones. I actually knew someone who had a white pomegranate tree in their yard, and the skin/shell was quite yellow – I thought it was actually a Guava (another exotic fruit) but it wasn't and tasted quite delicious.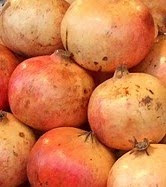 With the introduction of this new exotic flavor, Stoli has opened the door for some very interesting new cocktails. If you like the refreshingly tart taste of grapefruit juice, then the Stoli White Pom Greyhound is for you.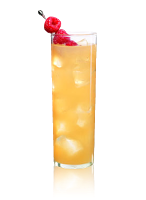 1 ½ parts Stoli White Pomegranik
1 ½ parts pink grapefruit juice
½ part fresh lemon juice
½ part simple syrup
Shake and pour into an ice-filled tall glass. Garnish with raspberries.
or maybe you prefer something a tad sweeter, then why not try the Stoli White Pom Pearadise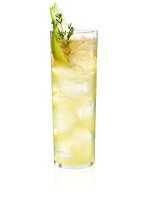 1 ½ parts Stoli White Pomegranik
¾ part agave nectar
½ part fresh lemon juice
3 pieces of pear
1 part apple juice
Splash of ginger ale
Muddle first five ingredients. Shake and strain into an ice-filled tall glass. Top with a splash of ginger ale. Garnish with a thyme sprig and a pear slice.
I think I might be somewhat inventive and create my own special cocktail with my Revolution Tea White Pomegranate Tea and see how I like a twist on a refreshing summer drink.

Stoli White Pomegranik launched last month (May 2010) nationwide, a 750ml bottle retails for $23.99. It will also be available in 1.75-litre ($41.49) and 1-litre ($31.99). For more information on Stoli, visit their website, www.stoli.com or become a fan on their Facebook Page