Esprit's Holiday 2010 collection is both festive (in true holiday form) and rocker-chic. Once upon a time everyone's holiday collections were amass with tulle and glitter, a dance recital come to life. Now the collections are much more sleek and edgy. This will be my kind of holiday. One thing that hasn't changed, and for good reason, are the color stories. Esprit's collection has sleek black looks, touches of gold to make it festive, and a little plaid thrown in for good measure. Here's a sneak peak at what we'll see in stores around the holidays.
To me, accessories make an outfit. So let's start there, shall we?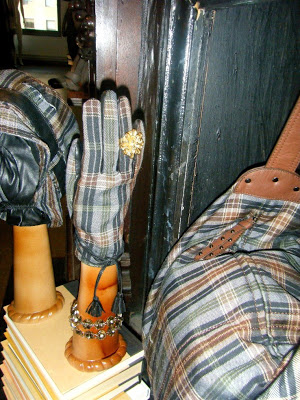 Gloves are obviously an important part of a cold season. From solids, to bedazzled, to plaids, Esprit has you covered. I could die and go to Heaven anytime I see a bangle bracelet that I want, so you can imagine what these pictures do to my quickly-beating heart right now.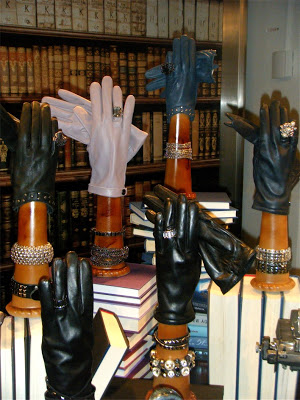 Leather jackets. Need 'em. Love 'em. Gotta have this one with ruching, the seaming detail and zippers on the arms.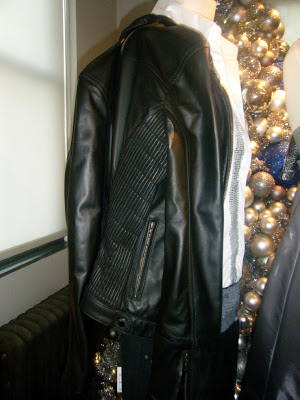 Plaid is an important update to your closet that we've been seeing for a while now. No longer the dorky plaid of the Seattle grunge era (although you'll see many a hipster in Williamsburg rocking that look still). This jacket is subtle and tailored, and men need to get on board with good tailoring.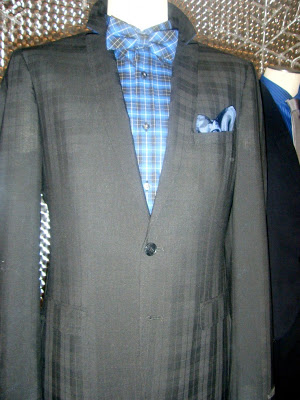 I'm a scarf lover, so naturally I think this is a hot outfit. Gold pants once seemed like a super-aggressive statement that only models or guitarists could, but this outfit makes them feel attainable to the ordinary folk of the world. But you may see me doing air guitar while wearing these, you never know.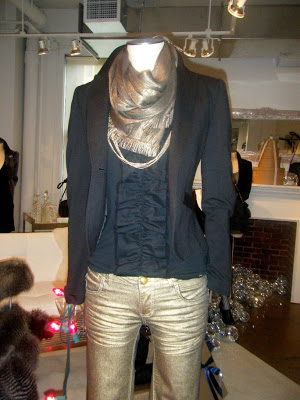 Subtle touches, like zipper detailing on the lapels of this men's blazer, are very, VERY sexy. Gentlemen, I hope you've been taking notes.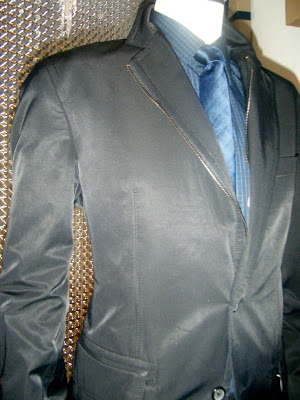 And what would New York be without folks dressed up like Eskimos? If you've ever spent a winter here, you surely know that you need a puffer jacket to survive some days.