A friend of mine got an awesome new toy that I was lucky enough to play with and as soon as I tried it out, I wondered why didn't this exist before, especially during fashion week. What am I talking about? I'm talking about the new Duracell mygrid Charging Pad – a "drop-and-go technology that makes charging your mobile devices effortless while also getting rid of cord clutter."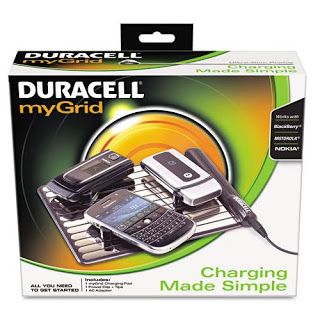 The wonderful device charges up to four cellphones at the same time, you just need a Power Sleeve™ or Power Clip™ on each of your handheld devices and then simply place them on myGrid to charge. The Duracell mygrid is is ultra-slim as you can see below. The perfect fit for counter tops, nightstands, work desks, etc. The pad measures 6.75″ x 8.5″ and the actual charging surface is less than 1/8″ thick.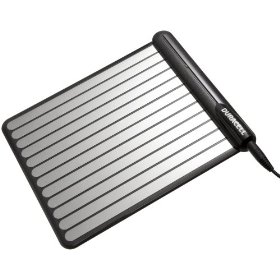 It eliminates cord clutter (only the pad needs to be plugged into an outlet, your cellphones do not), automatically and safely shuts off when it detects touch and charges just as fast as your standard phone charger. It works with Blackberry, Motorola, Nokia, iPhones, iPods and HTC Androids. The mygrid comes in a starter kit which contains 1 mygrid Charging Pad, 1 Power Clip, Four miniUSB Tips and 1 AC Adapter. How easy is it to use? Just out your myGrid on a flat surface, plug the AC adapter into an outlet and firmly into the myGrid, choose the tip that best fits your phone and plug it into your phone, attach the Power Clip and place it on the Charging Pad and walk away.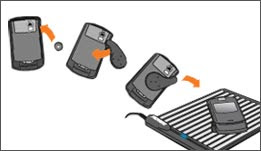 This is a great device and retailers are sure to sell out of these quickly. The Duracell mygrid can be purchased on Amazon.com and Drugstore.com, Walmart.