The hottest new hair trend sported on celebs such as Lady Gaga and Nicki Minaj is Dipped-dyed Hair. Though these two have opted for color accents in florescent hues.
Thanks to TouchBack Hair Marker, the dip-dyed look is also perfect for everyday when worn in natural shades as seen on Drew Barrymore below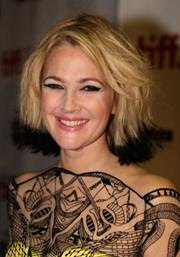 The TouchBack Hair Marker, wearable dip-dyed style is easy to recreate without the risk. Simply select a TouchBack marker two shades darker than your current hair hue and saturate the ends with color.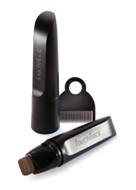 The pocket-sized marker makes for easy application when you want it, where you want it. Unlike mascara, crayons, gels, and powders, TouchBack won't flake or rub off with brushing. TouchBack bonds to the hair and stays true until shampooed out.
TouchBack is available in eight natural shades: Rich Black, Dark Brown, Medium Brown, Light Brown, Ash Blonde, Golden Blonde, Light Auburn, Dark Auburn and retails for $29.95
TO — USE: Apply the TouchBack marker to dry hair. To remove color, simply shampoo.
WHERE TO FIND IT: www.TouchBackGray.com and all Ulta stores. To find out more info on Touchback, checkout TouchBack on Facebook and TouchBack on Twitter.