I have had the same multi-brown hair color for a long time (it actually started out as black but was lightened by the sun). I usually try to change it up but I as I stated, it's been a while…..until a visit to the fabulous
Angelo David Salon
– a premier salon located steps away from Grand Central, that specializes in Luxury Hair Extensions and Additions. The Angelo David Salon offers custom, couture options that allow every client to maximize his or her appearance-potential. Celebrities, career women, socialites and busy moms feel equally welcome at this high-end hair salon and so did I.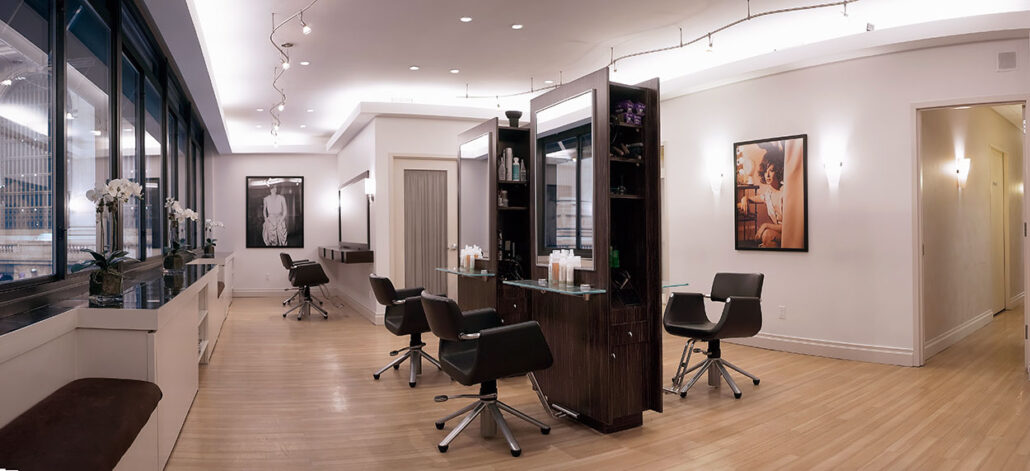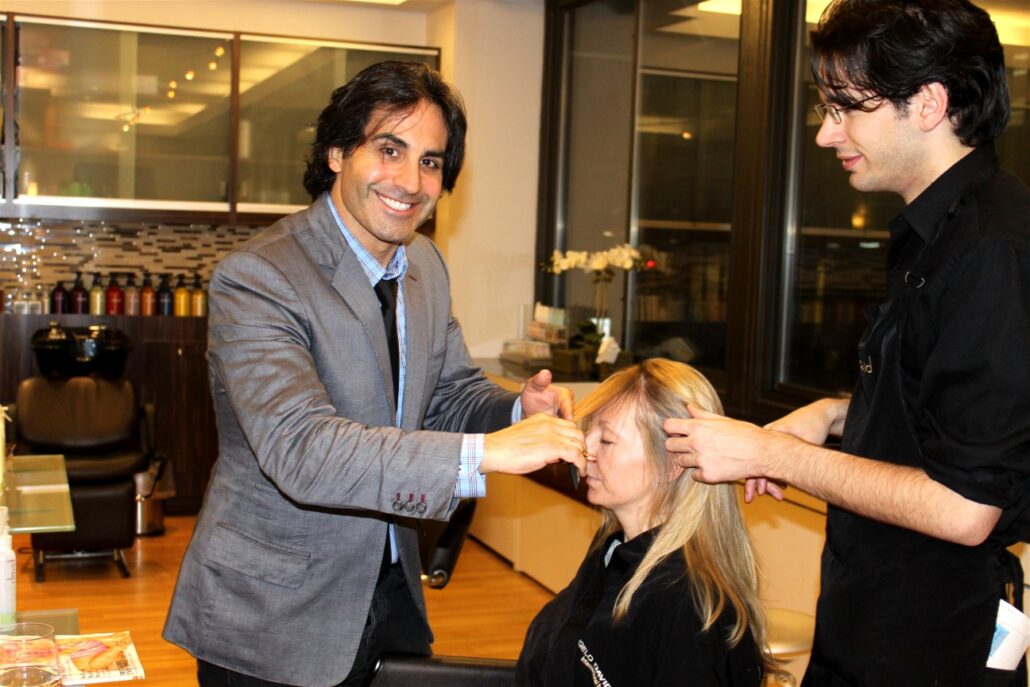 This premier midtown salon features fully customized hair additions, plus cuts, color, Japanese straightening, waxing, makeup application, etc and is heralded by Angelo David Pisacreta (pictured above), who developed a hair addition system that reflects the uniqueness of his clients' individuality. Since I wanted a vibrant color change, I went for Couture Color, a customized hair color perfectly matched to your skin tone, eye color, and lifestyle. My hair went from a boring multi-brown to a vivacious red – yep, I went from this chocolatey variation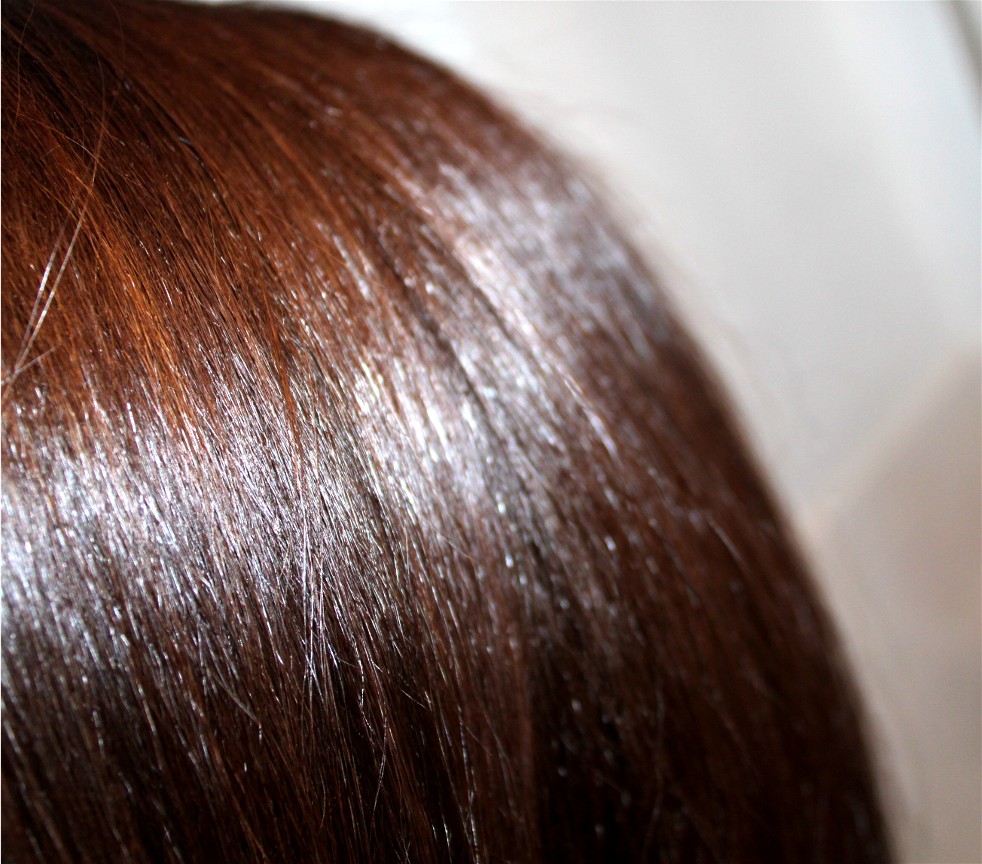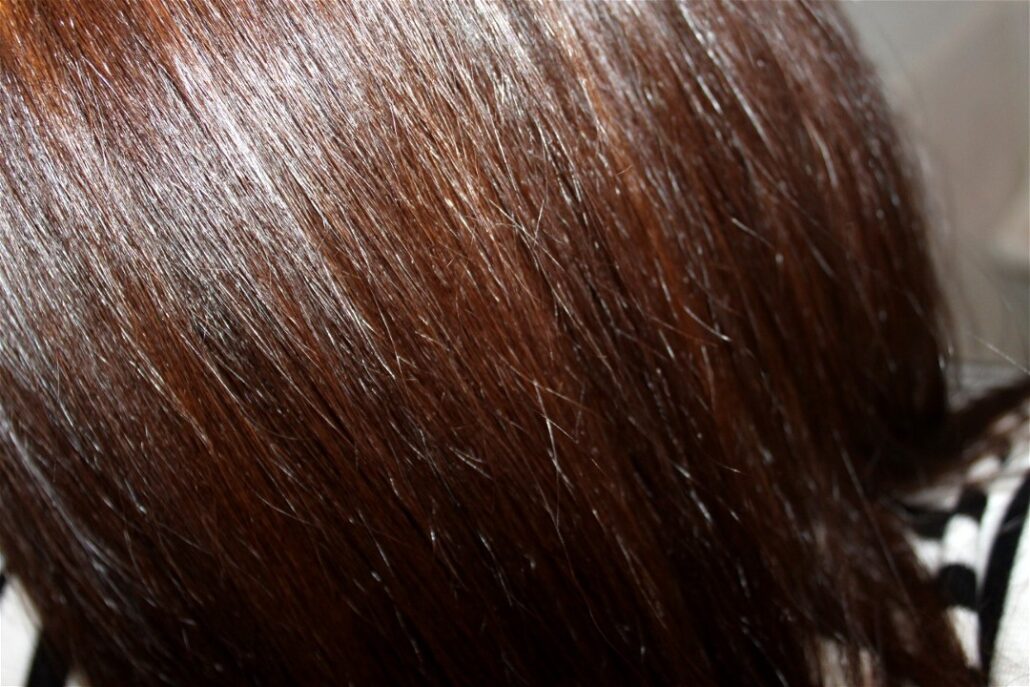 to this red hot mama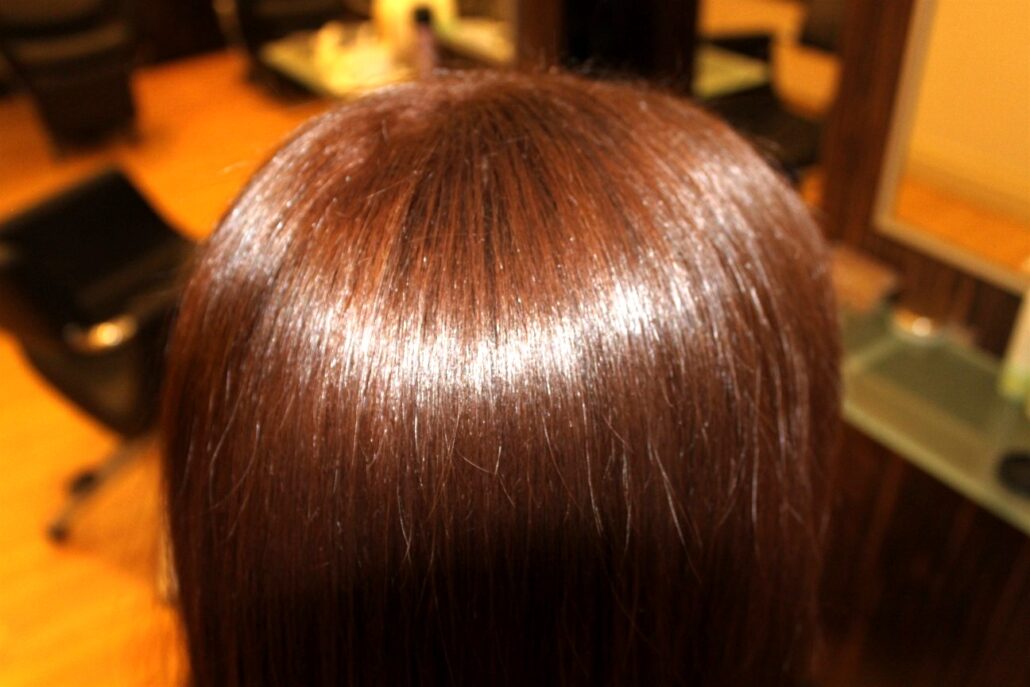 I am so in love with my hair, it went from looking flat and dull to full of life. I'm getting so many compliments on the color (my ego is officially inflated) – how it brings out my eyes, matches my personality, etc – a friend even said that every time she sees me, she sees something different in my hair. That is absolutely due to the brilliant dimensional color highlights that are present throughout my hair.
The staff at the Angelo David Salon were also brilliant; they're super sweet and make you feel so comfortable like you're chatting about whatever with a friend. I can also tell you, Angelo is very hands on with all his customers, making sure everything is going smoothly and that you're happy with the result. Angelo is actually the one who suggested I get the red color glaze on my hair – the man knows his stuff. His salon is a must if you want a change but aren't sure which direction to go. Here he is adding some Couture Extensions to a customer's hair with a few members of his staff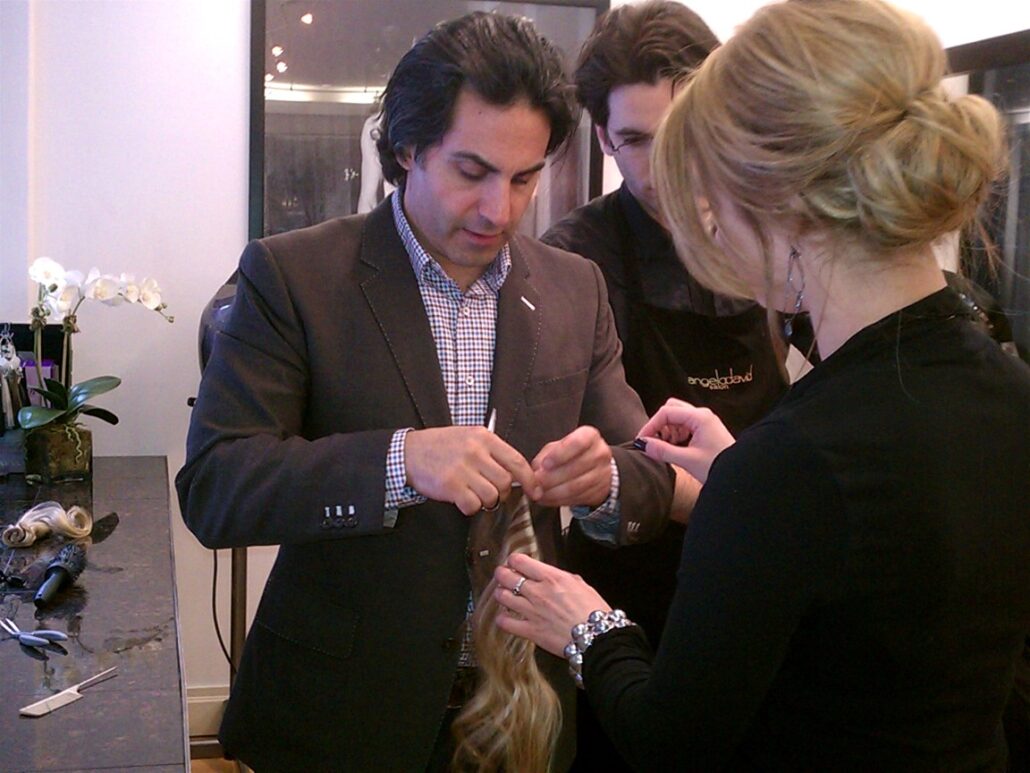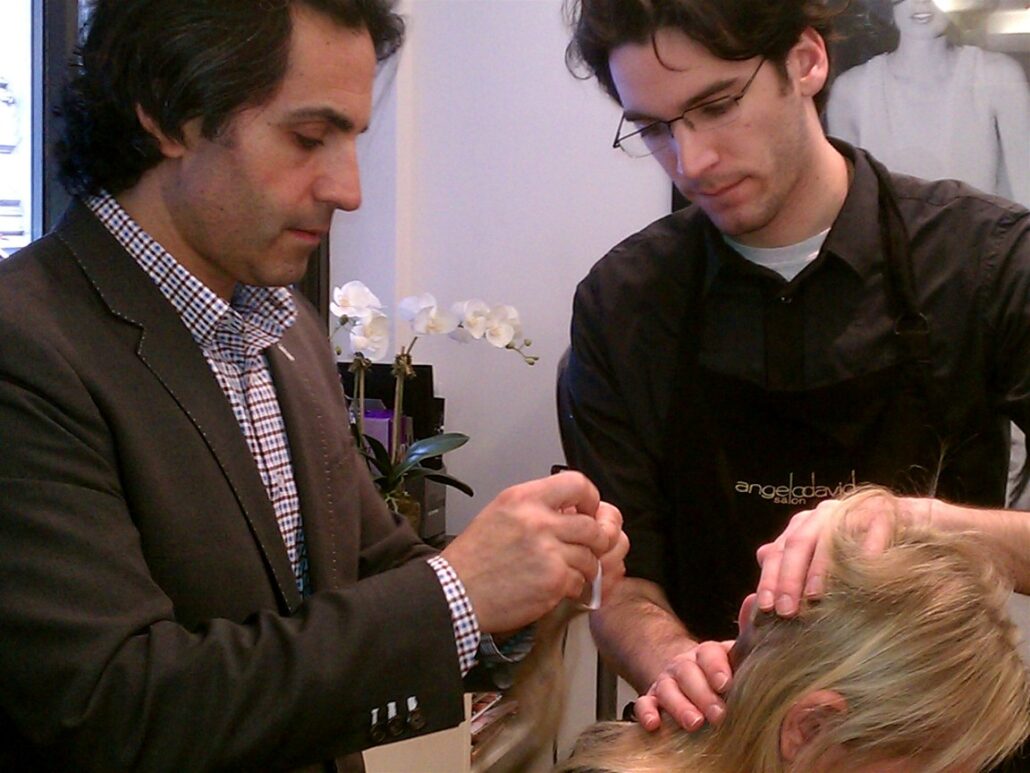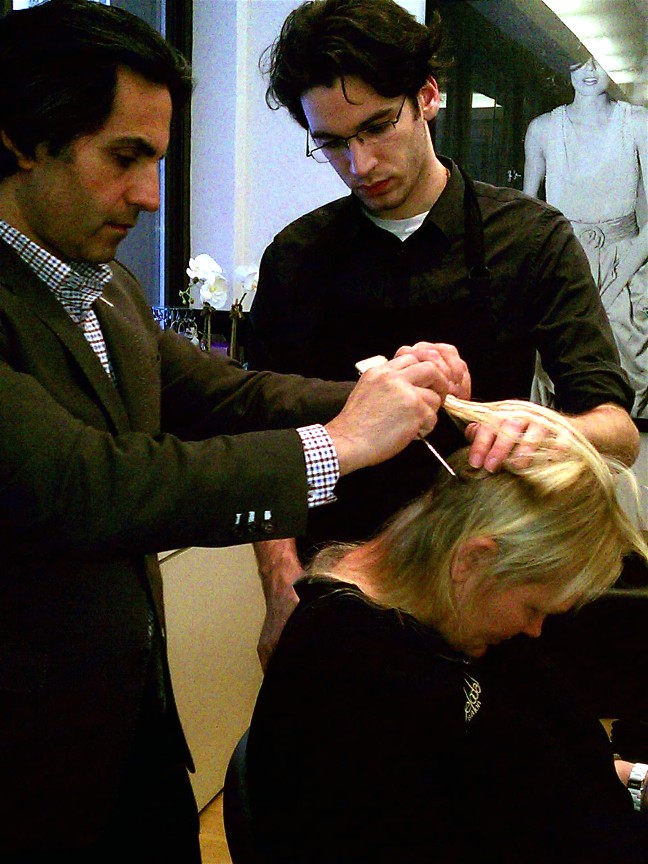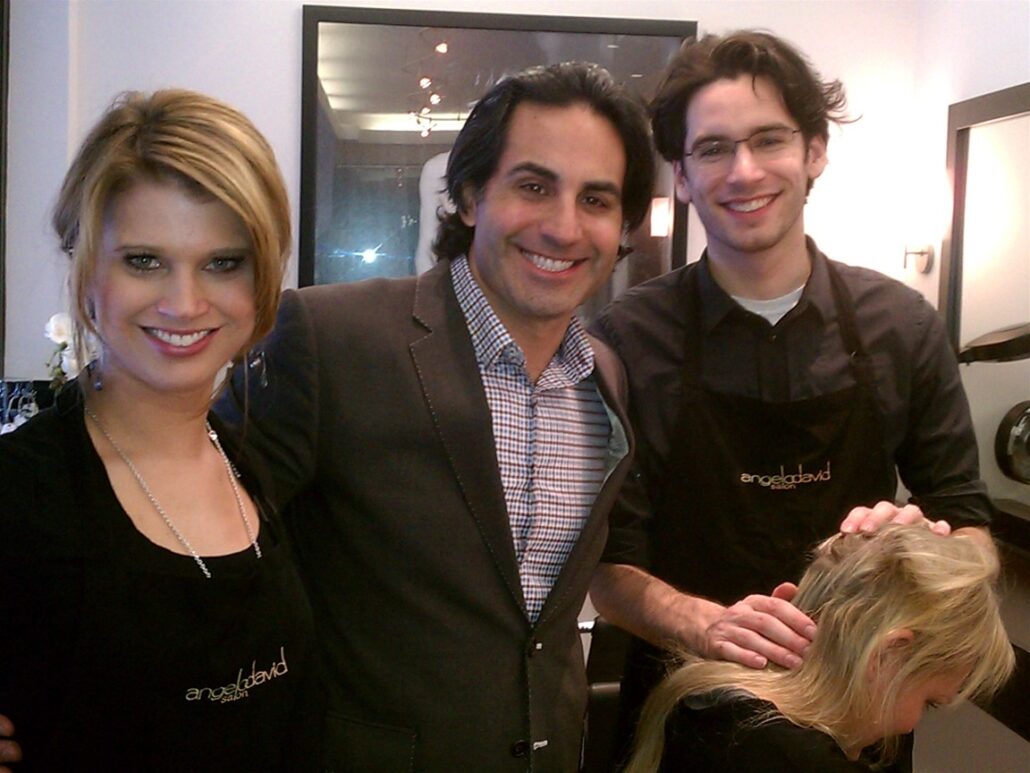 For more information on the Angelo David Salon, check out their website at http://www.angelodavid.com/ or the Angelo David Salon Facebook Page.