Hello fellow LOFT lovers, some exciting shopping news – Tomorrow, Saturday May 14th, LOFT is having their Summer Style event! LOFT is offering a discount of an all day
30% off your entire purchase
so you can stock up on all your summer essentials.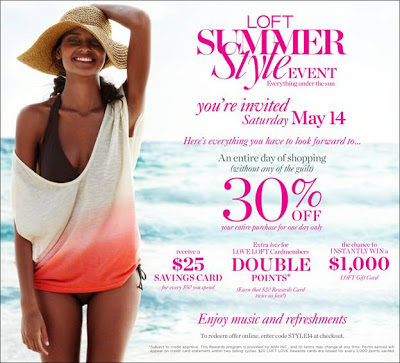 But that's not all…………….
You can also enter for the chance to instantly WIN a $1,000 gift card from LOFT! PLUS you get to enjoy music and refreshments while you shop.
What more can you ask for? Happy Shopping (and saving)!