Did you know that the makers of the coolest jeans on earth also make some fabulous watches? Diesel will share their coolest new line of heat-sensitive digital watches called
Thermal Attraction
with you on May 19th at their hot Union Square location.
Thermal Attraction
is the newest range to join
Diesel's Timeframes Collection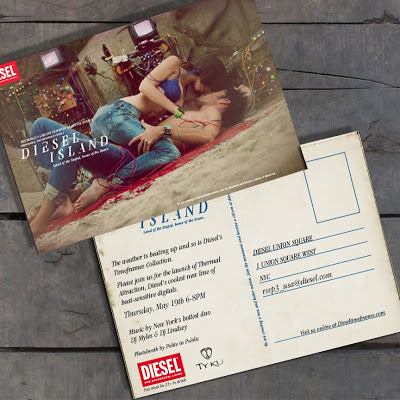 Get to know these cool watches as you enjoy a festive photobooth, an aura reader who takes pics of your aura and analyzes it (hope you've been good) and hypercolor cocktails provided by Ty Ku. Party details are below
Thursday, May 19th
6pm-8pm
Diesel Union Square
1 Union Square West
RSVP: rsvp3_usa@diesel.com
Music by DJ Lindsey & DJ Myles
Photobooth by Polite in Public
If you're not acquainted with Diesel's Digital watches, feast your eyes on the current Diesel digital timesframes below that are available on Diesel Timeframes.