This 4th of July, while we gorge ourselves on hot dogs and burgers, remember there is a way for you and your kids to eat their veggies that is delicious and enjoyable – Dominex Veggie Fries, a fresh take on the fry. This all-natural product, made with hearty eggplant, also boasts 65% less sodium per serving than the leading brand of French fries.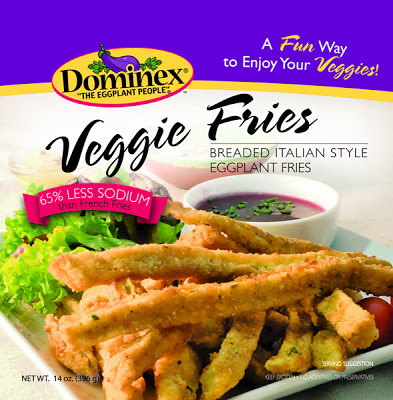 Dominex Veggie Fries are the perfect side dish for a festive 4th of July celebration and during the big holiday weekend they will be on sale at Publix supermarkets across the southeast. Not only that but you get to sample the Veggie Fries alongside Cheeseburger Subs and Ice Cream Soda Sparklers from June 30 till July 3 just to show you how perfectly they fit in with your July 4th menu.
For more information, visit Dominex on Facebook or at www.dominexeggplant.com.