Express took over Times Square on July 23rd with a live runway show to break the Guinness World Records Title for most people modeling on a runway – a title previously held by Paris, France's Galeries Lafayette, set on September 30th, 2010 (they had 521).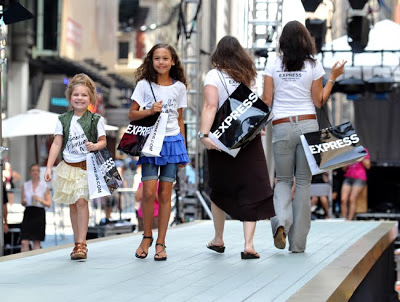 PHOTO BY FASHION GARMENTS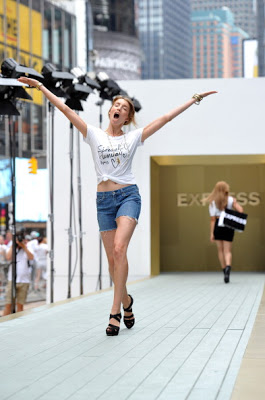 PHOTO BY GLAMOUR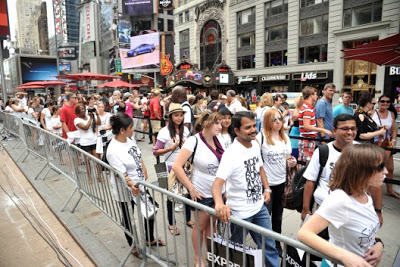 PHOTO BY GETTY IMAGES

By noon, the open to the public catwalk, had 1,243 people rock the runway – more than double the Galeries Lafayette number and this was done on one of the hottest days in New York. Even New York staple, the Naked Cowboy worked the runway.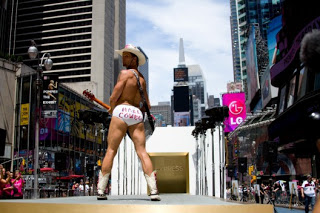 PHOTO BY GETTY IMAGES
Participants received free Express runway t-shirts, the chance to win gift cards to Express, runway photo and of course the chance to work the runway. Later the same evening, Express held an official fashion show to present their Holiday 2011 collection in front of thousands; the sizzling show was also showcased on the Times Square digital billboards