Every little girl knows who Rebecca Bonbon is. Come on parents get with the program. The creator, Yuko Shimizu, who brought you Hello Kitty is introduces her new character Rebecca Bonbon.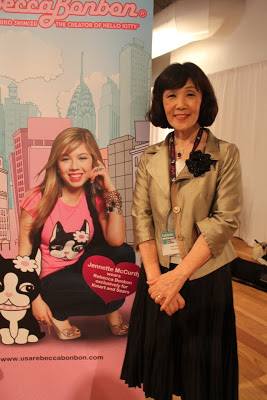 Rebecca is a cute little black-and-white Parisian Bulldog who you've more than likely seen embossed on t-shirts, sweatshirts, and sleepwear.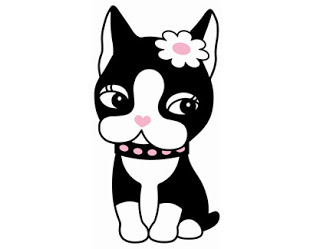 The spokesperson for the brand is Jennette McCurdy! You don't know who Jennette McCurdy is either, do you? She is the star of iCarly on Nickelodeon. Your little one is sure to make the request for a few Rebecca Bonbon back- to- school pieces. The price point is reasonable and can be found exclusively at K-Mart. I'm going to hip you to a few trivia questions and answers about the brand as told to us by creator, Yuko Shimizu. It's sure to impress your little one and reinforce that 'mother knows it all.'
Q: What is Rebecca Bonbon's story?
A: Rebecca Bonbon's character is the most stylish French Bulldog on the planet. She is from Paris and currently lives in a fabulous NY apartment overlooking Central Park. She has a charmed life, wears chic outfits. loves to shop with her friends and adores sweet treats.
Q: What is the inspiration for the Rebecca Bonbon character?
A: I have been very fond of cat Characters but I also like dogs too. I once saw a photo of a cute French bulldog in a magazine, and the image inspired me: this was the beginning of Rebecca Bonbon. I chose to make her black-and-white because I have a black and white cat that reminded me of a French bulldog.
Q: Why do you think young girls like Rebecca Bonbon and Hello Kitty?
A: These characters appeal to each person in a different way, I think young girls like both characters because they are cute and you smile when you look at them.
.. And moms the sweatshirts look good on us too.