The end of summer may be near but that doesn't mean you'll soon be safe from the sun's harmful rays. Though the temperature will drop and days get shorter, the sun will still be around to do its damages. And if you're like me, then you have to worry about more than the sun. I seem to be a magnet for bug bites. Avon is launching three great products that will protect your skin and stop any worrying about burns and bites and allow you to focus on enjoying the rest of your summer –
Skin So Soft Bug Guard Towelettes, Anew Solar Sunscreen Face Lotion SPF 45 and Anew Solar Body Lotion SPF 30
.
Avon Anew Solar Advance: This anti-aging sun care is formulated with RepairShield Technology™, designed to repair skin cell sun damage while providing broad-spectrum UVA/UVB protection to help protect against the sun's damaging rays. ANEW Solar Advance is the result of 10 years of sunscreen research. It includes patented RepairShield Technology™ designed to help stimulate skin's natural antioxidant defense system to help fight superoxides and to activate skin's natural repair process. The breakthrough technology simultaneously protects skin with photo-stable broad-spectrum sunscreen and is designed to repair skin cell sun damage*.
ANEW Solar Advance protects skin with broad spectrum UVA/UVB sunscreen and is designed to:
Protect by boosting skin's own antioxidants to fight free radicals
Repair skin cell sun damage by creating an optimal environment for cell recovery*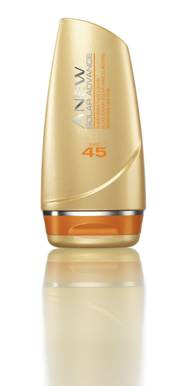 Sunscreen Face Lotion SPF 45 ($34) – This broad-spectrum UVA/UVB protective sunscreen dramatically reduces the appearances of wrinkles and diminishes visible discolorations while effectively protecting the skin from harmful UVA and UVB rays.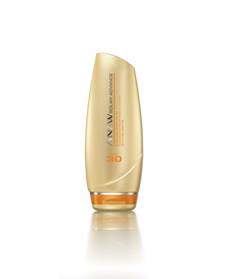 Sunscreen Body Lotion SPF 30 ($34) – Get skin that looks and feels dramatically tighter and more toned while protecting skin from sun damage with this broad-spectrum sunscreen.
Avon Skin So Soft Bug Guard Plus Picaridin Towelettes ($14.00, 8 ct) – A summertime essential for repelling pesky insects, Bug Guard Plus Picaridin Towelettes help safeguard your family with Picaridin, an effective alternative ingredient to DEET.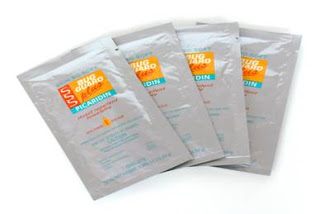 Easy for on-the-go, Avon Skin So Soft Bug Guard Plus Picaridin Towelettes contains a 10% active level of Picaridin, higher than most competitors' formulas, as well as moisturizing Vitamin E. Bug Guard Plus Picaridin provides:
Up to 6 hours of protection against mosquitoes
Up to 7 hours of protection against deer ticks and biting midges
(also known as sand flies, gnats and no-seeums)
Up to 3 hours of protection against black flies