Madonna looked immaculate as she posed for photographers at the Toronto Film Festival. As someone who grew up idolizing the Material Girl, I always wanted to dress like her and though years have come and gone, her style is still one to be emulated. So naturally I would want to channel my inner diva and get this chic look for less of course – which can be achieved with the swank designs from Dalia MacPhee. You may remember I featured some of her elegant pieces in
Dress You Up in Summer
. You can achieve Madonna's look with Dalia MacPhee's simple yet classic sheer bodice and long sleeved black dress from her Fall/Winter 2011 Collection; this dress will surely make you the toast of the town. What's more, this piece is priced at only $260!
View this chic dress and the rest of the entire collection at www.DaliaOnline.com.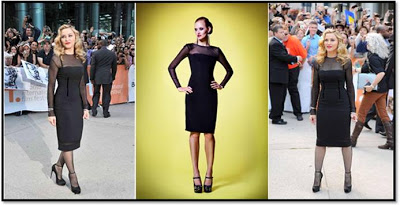 For a close look at this classic must-have black dress, take a look below: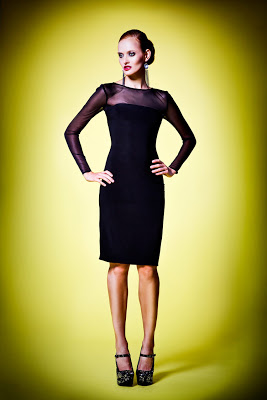 About Dalia MacPhee:
Dalia MacPhee is a Los Angeles-based eveningwear line known for its luxe fabrics, quality craftsmanship, and affordable price points. One of a kind beading, alluring details, and rich fabric blends lend exceptional glamour to each Dalia MacPhee gown. The line's impressive craftsmanship comes at an affordable price point and is now available at Nordstrom and Neiman Marcus locations nationwide.