Luxe t-shirt company,
WkShp
, features great prints and bold colors for their Spring 2012 Collection. The born, bred, and based in downtown Los Angeles company has a colony of artists who created the fun collection which is inspired by graceful feminine silhouettes, intricate geometric patterns, atmospheric natural imagery and expressive abstract art.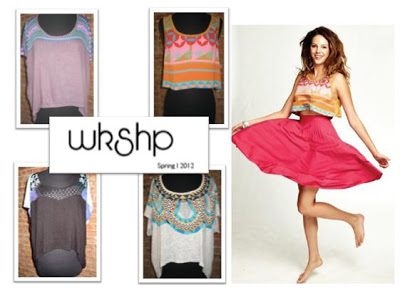 The assortment of edgy yet comfortable tees in soft tissue jersey reinvent the classic t-shirt. With a retail price point below $75.00, the collection is not only chic and playful but also affordable!
For more information on WkShp, check out their blog – http://wkshpclothing.blogspot.com/, like WkShp on Facebook and follow WkShp on Twitter.