Tis the season for tree and house Christmas decorating but while all the tinsel, garland and stockings are hung don't forget that while you're making your home holiday happy, one final touch can add a bit more Christmas cheer thanks to
Thymes
. This season fill your home with the fragrance of a fresh Christmas tree (even if you have an artificial one) with
Thymes Frasier Fir Potpourri.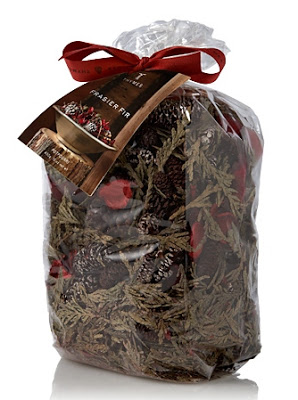 This vibrant potpourri perfectly captures and fills your home with the crisp, just-cut fragrance and comforting spirit of Frasier Fir. It contains fragrant birch and jack pinecones, natural cedar tips, red cassurina pods and green apple pods. Freshens easily with a few drops of Frasier Fir Refresher Oil. Frasier Fir contains the following fragrance notes – Green (the dominating fragrance), Woody and Citrus. The combination is an aromatic snap of crisp Siberian fir needles, heartening cedarwood and relaxing sandalwood that form a refreshing bed of crisp, just-cut forest fragrance. it also has undertones of rich floral musk that deepen and soften the resinous woody notes for a scent that's mountain fresh, yet cozy and comforting.

Display your Frasier Fir Potpourri in this modern silver-glazed handcrafted ceramic bowl, an elegant container for the fragrant, forest-fresh display which works perfectly with any décor so it makes a wonderful gift.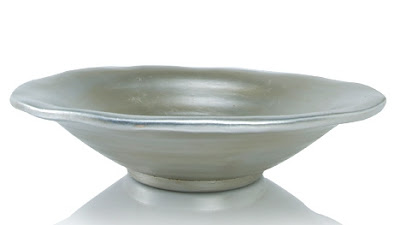 Time is of the essence though as this unique blend is only available once a year in limited quantities. Enjoy the fragrance of the season Frasier Fir Potpourri for $28.00 and the decorative bowl for $26.00.
Season's Greetings!