Gen Art
, newly partnered with
Crest 3D White
has announced the designer line-up for its annual
New Garde Fashion Show
to be held the first day of New York Fashion Week. The runway show, which starts at 6pm and is being hosted by
Emmanuelle Chriqui,
features the A/W12 collections from the most promising emerging designers including
Gemma Kahng, Samantha Pleet and William Okpo
(whose collection I previous featured in my
Gen Art Fresh Faces in Fashion Spring/Summer 2012
post).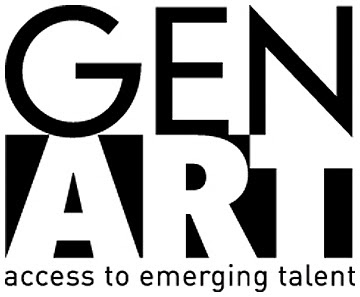 The event starts with a Cocktail reception at 5pm with DJ Harley Viera-Newton of Roc Nation providing the soundtrack for the evening. Known for helping to launch the careers of designers such as Zac Posen, Rodarte, Rebecca Taylor, Phillip Lim, Raquel Allegra, Vena Cava, Dannijo and Erik Hart, Gen Art is excited to be able to continue offering emerging designers the opportunity to show at Fashion Week. Several Gen Art alumni have gone on to win the coveted CFDA emerging designer award and won the Emmy Award nominated "Project Runway" after their debut with Gen Art.
"Gen Art New Garde provides today's rising designers with a few years of experience under their belts a platform to show their collection on the runway during New York Fashion Week at no charge," Says Elizabeth Shaffer, Co-President of Gen Art. "We are thankful for Crest 3D White and our other partners for supporting this program."

This season, Gen Art has also chosen to use fashion as a vehicle for change. This year's program spotlights the "RAISE Hope for Congo" organization. Shortly after the charity introductions, IMG's top models will walk the runway presenting exclusive t-shirts and jeans designed by William Okpo to benefit 'RAISE Hope For Congo'. The apparel will be available for purchase alongside William Okpo's AW12 collection at select retail stores as well as WilliamOkpo.com & GenArt.com with all proceeds going to the RAISE Hope for Congo campaign under the Enough Project at EnoughProject.org.
JewelMint will also be contributing to the charity for each IMG model that walks down the runway in the designs made by Okpo for RAISE Hope for Congo, along with 'Mumbai bracelets' designed by Emmanuele Chriqui, as part of the Celebrities Give Back initiative on www.jewelmint.com, Kate Bosworth and Cher Coulter's site, half of the proceeds go straight to RASE Hope for Congo.
Crest 3D White's partnership with Gen Art this season not only supports the runway presentations of five 'on the cusp' designers, but also gives one fledgling designer the stand-out moment of a lifetime with the "Little White Wardrobe (LWW)" Design Competition and presentation at Gen Art New Garde. As part of the competition, emerging fashion designers were challenged to create a glamorous and radiant collection and bring bright smiles to the runway, all inspired by the must-have beauty accessory of fashion week, Crest 3D White. For the first time in Gen Art history, the winning designer's capsule collection will walk the runway that evening at the Gen Art New Garde fashion show. Finalists include, Tableaux Vivants, Wen Shi, Mataano, and Dmitry Sholokhov. On hand to announce this new partnership and the "LWW Design Competition" winner will be Crest 3D White spokesperson and Gen Art alumni Whitney Port. Crest 3D White is also thrilled to announce they will be live-streaming the fashion show and 'white carpet' arrivals to their Facebook page.
Joining Crest 3D White are lead partners Ciroc Ultra Premium, VOGA Italia, and The ONE Group, which will provide their new midtown STK private dining room and Asellina Restaurant in the Gansevoort Park Hotel as the locations for a series of private celebrity/influencer dinner parties throughout Fashion Week.